Learn more about the children, families, and adults that receive expert legal care at Legal Council. 
Your support allows for clients to access the care and services they need. Please consider a 100% tax-deductible donation.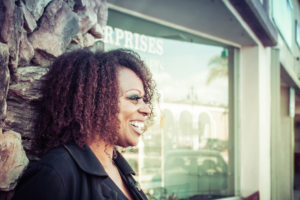 When Celeste's health coverage was unrightfully denied due to her HIV status, she sought legal help from Legal Council.
Celeste is a proud transgender woman who was eager to complete her transition surgery, but because of her coverage limitations and the costs of the procedure, she knew she would need additional coverage alongside the insurance plan she already had. Knowing this, Celeste applied for short-term disability coverage to supplement her current coverage. Though this plan was expensive and required Celeste pay 100% out-of-pocket, the short-term coverage she selected would help cover her surgery and recovery.