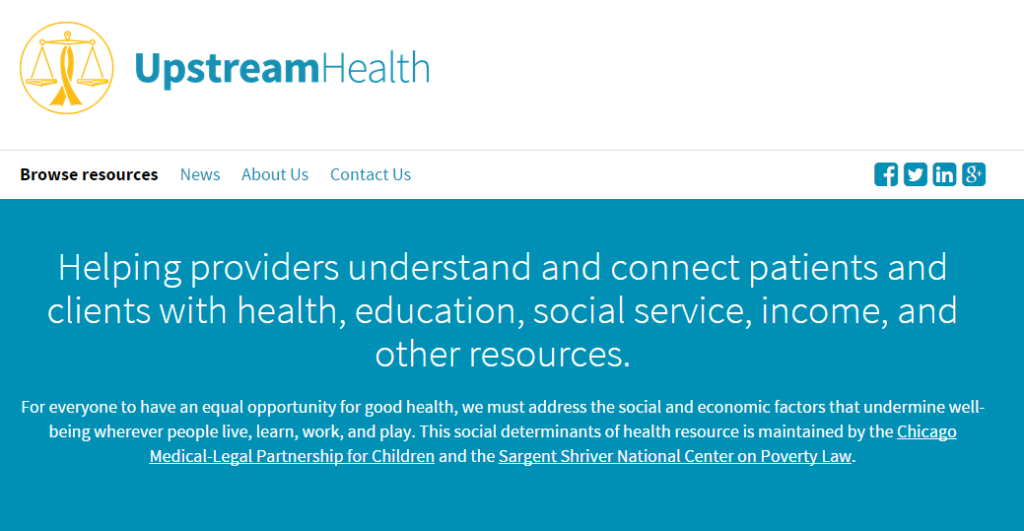 UpstreamHealth.org is a web-enabled app that is a companion to the training and technical assistance provided by our medical-legal partnerships.
This valuable tool helps providers understand and connect patients and clients with health, education, social service, income, and other resources.
This social determinants of health resource is maintained by Legal Council's child health program and the Sargent Shriver National Center on Poverty Law. Support generously provided by the Lloyd A. Fry Foundation and Boston Medical Center.
Other helpful mobile tools are Purple Binder, targeted to social service providers, and mRelief, to help individuals see what benefits they might qualify for.