Finding Hope and Stability in Chicago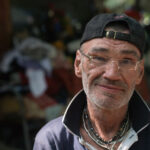 This story was originally published in Legal Council's 2019 Annual Report.
Near the Dan Ryan Expressway, Chicagoans who are homeless have built a community of understanding and of survival.
In 2018, our advocates started visiting a popular homeless encampment off the Dan Ryan Expressway, commonly referred to as "Ruble" among residents.
Ruble is a place of proud independence and survival in the face of great adversity. At one of our earliest visits to Ruble, Legal Advocate Kate Miller tried to meet with a resident named Mark. Immediately, Mark became upset and refused to meet with our legal team. He shouted repetitively that he didn't "want to be medicated."
A fellow resident explained to Kate that Mark had recently been hospitalized against his will. During that time, he was physically restrained and injected with medication. Understandably, this experience, along with other past traumas and his mental health condition, instilled in him fear and distrust.
These type of incidents weren't unfamiliar to the residents of Ruble. Mental illnesses are prevalent in the nation's homeless population and in Chicago, where more than 1,300 people are homeless and have a mental health condition. But when residents at this camp act out as a symptom of their mental health, the camp community always responds with patience and tolerance.
"The people at Ruble are survivors who have figured out how to live together and take care of each other," said Kate. "The mindset of the camp is that people are free to live as they please, as long as they are not harming others."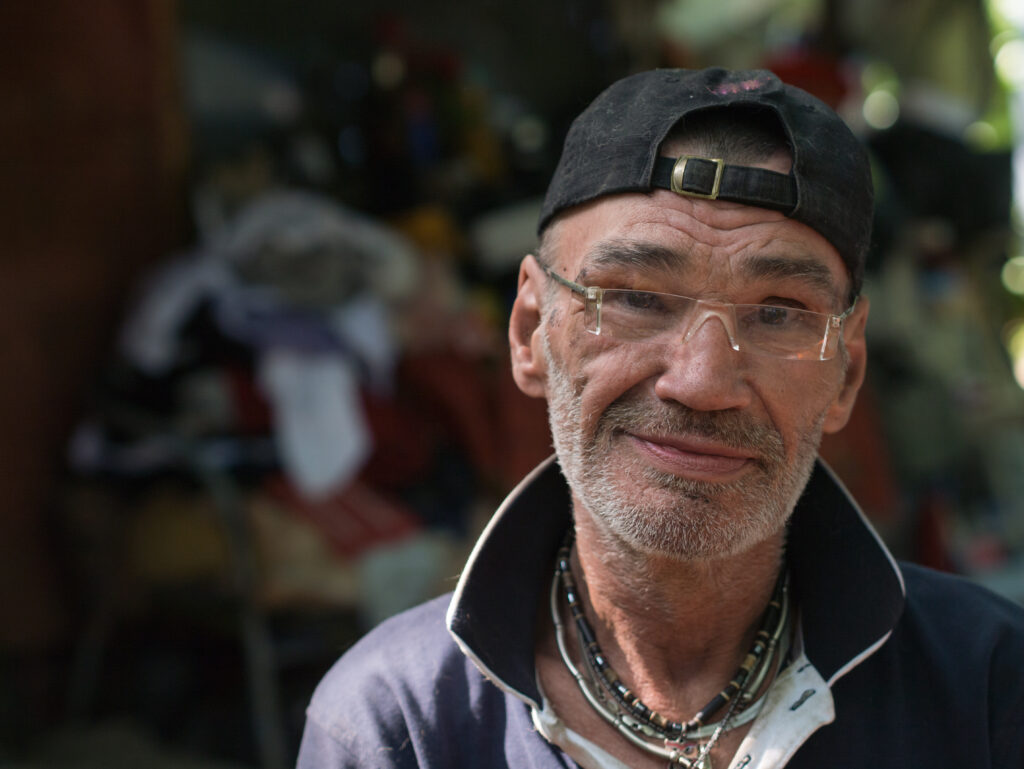 Ruble community members have a lot in common. They are resilient, unwavering, and resourceful. Many have a mental illness, physical disability, or both. Most have lived through past trauma. And because of their health conditions, many of the residents are unable to be productive in a competitive job market.
Ruble residents with mental illness or a disability could qualify for a Social Security award, meaning they could earn anywhere from $750 to $1,200 a month. For the residents who are unable to work, Social Security is often the only source of income available.
"Because of their serious mental health conditions often related to trauma, many of our clients are unable to hold a steady job," said Lisa Parsons, Program Director. "Monthly Social Security income allows them to lead healthier, more stable, more dignified, and more independent lives."
Ruble is a well-organized camp with responsibilities assigned to each resident, organized clean-up, management of resources, and general camaraderie. But scarcity of resources and general instability threaten the well-being of those who live there. In order for these residents to thrive, the ability to afford routine health care and housing is essential.
"The advocacy that Legal Council provides is life-changing for our clients," said Sam Guardino, Homeless Outreach Program Director at Thresholds. "Financial assistance through Social Security and other public benefits programs allows our clients to recover and live independently. These benefit programs are less costly to taxpayers than the alternatives, like repeated hospitalizations, emergency rooms, nursing homes, and jails."