Building Better and Healthier Communities: Chancelor's Story
This story was originally published in Legal Council's 2019 Annual Report.
In 1991, Chancelor Cunningham woke up and couldn't breathe.
Initially, a doctor misdiagnosed him with bronchitis. Later, when things weren't improving, a new doctor changed the diagnosis to pneumonia and admitted him to a hospital in Bronzeville for an extended stay.
"They told me I had pneumonia," Chancelor recalled. "But I wasn't getting any better."
After almost a month in the hospital, Chancelor's diagnosis changed again: He had AIDS.
In the early days of his diagnosis, Chancelor pushed forward with the help of his mother, a woman he describes as outspoken, triumphant, and an unstoppable force. "My mom was relentless. For about six months to a year, she went to every appointment with me. She didn't want me to be a victim of stigma."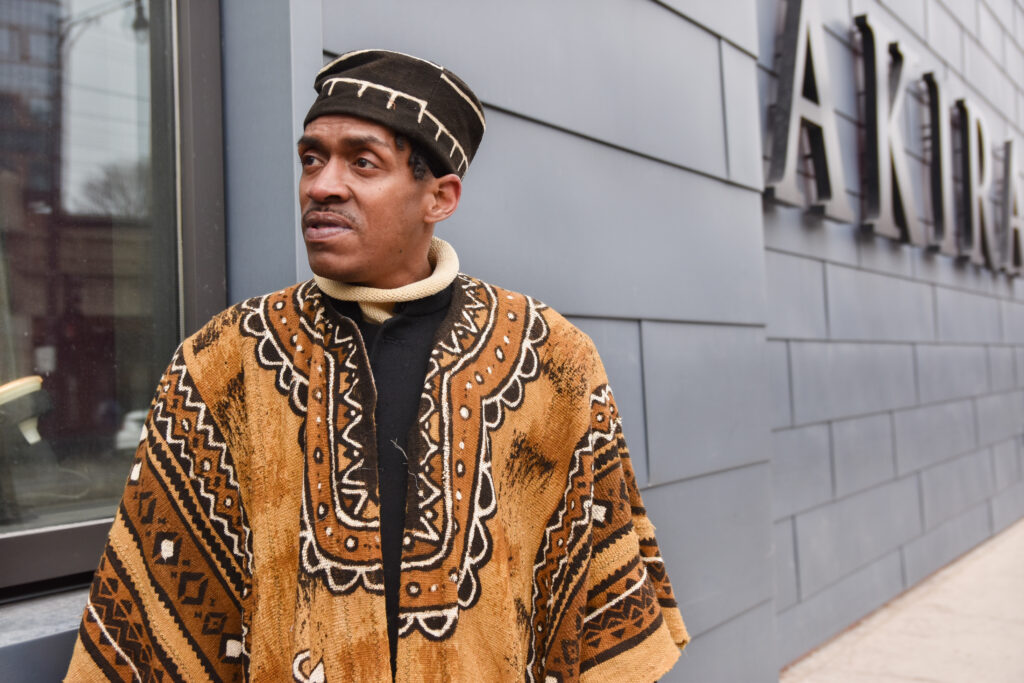 The unwavering support Chancelor received from his mother is what got him through in the beginning. In 2005, facing problems with health insurance and employment discrimination, his support group expanded when he found Legal Council.
Since then, Legal Council has been by Chancelor's side through a variety of problems with health insurance, prescription costs, food insecurity, and housing. He received assistance in applying for programs like ADAP (a medication cost-coverage program for individuals with HIV), SNAP, and Medicare Savings. Legal Council even helped with the initial proceedings of crafting a will when his partner turned ill.
He and his partner, Barney, were together for 20 years. When Barney passed away, things got rocky. Chancelor's mental and physical health deteriorated. He isolated himself, started drinking, stopped taking his medications, and became suicidal. Eventually, Chancelor sought help in a recovery program at Haymarket Center, an addiction treatment facility.
"That was my rock bottom. I never thought I'd smile again," Chancelor told Legal Council. "Through perseverance, I went and got some help."
Legal Council stood by Chancelor's side while he received care at Haymarket.
"My Legal Advocate, Marina [Kurakin], she just kept going. She kept working on my case, making sure I had the insurance and medications I needed. She had my back and ensured I had the resources I would need to stay healthy when I left [Haymarket]."
Chancelor's Legal Advocate, Marina Kurakin, has watched his journey over the years. "We've seen him grow into a strong community advocate," said Marina. "He's gained confidence, skills, and relationships. Chancelor is now connected to community resources which help him to thrive and be healthy."
With these community resources in his tool belt, Chancelor is unstoppable.
Creating a support system
Chancelor is a spectacular representation of how community partnerships can help those in need to flourish. Legal Council helped connect him to what he now calls his "support system."
Along with his Legal Advocate, Chancelor's support system includes a medical case manager at AIDS Foundation of Chicago, a retention specialist at Mercy Hospital, a case specialist at Haymarket Center, a housing case manager, and an employment case manager.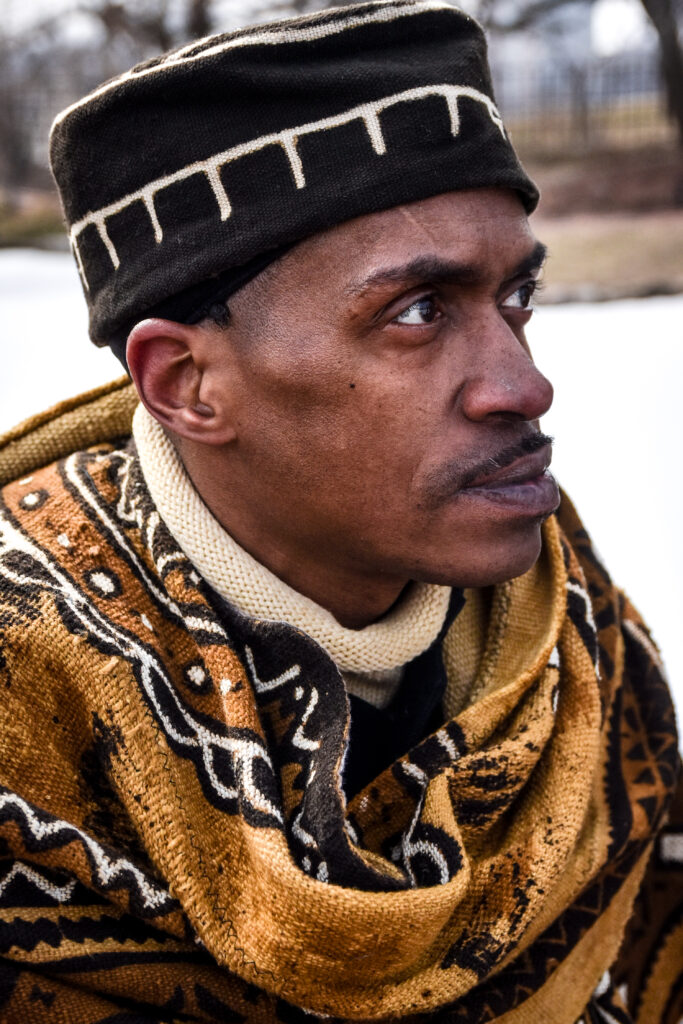 For Chancelor and many of Legal Council's clients with HIV, the support systems in our communities are a lifeline.
Many factors influence someone's health, including food insecurity, no income, or unstable housing. Individual health is determined by more than someone's genetics, and that's even truer for individuals living with chronic health conditions. For example, people with HIV are more likely to live in poverty, and there's a significantly high rate of health conditions like HIV in the nation's homeless population—three to six times higher than the general population.
Barriers keep many people with HIV from getting the care and services they need to manage their health—from bureaucratic red tape surrounding public assistance, to a lack of transportation to a medical appointment, to not being able to afford life-saving prescriptions.
By collaborating with medical providers, social workers, and other community groups, Legal Council identifies unmet social needs affecting client health and resolves those problems through legal action. Oftentimes, clients don't know the problems they face are legal issues, let alone that these resources are available.
"When I found Legal Council, I had no idea there was so much help available out here," Chancelor said.
Legal Council has partnerships with over a dozen clinics and social service agencies across Chicagoland, six of which are specific to HIV legal services: CARE program at Mercy Hospital, TPAN, CORE Center, and three Howard Brown Health locations. When the medical or social services staff finds a patient is facing problems such as food insecurity or health coverage termination, they connect the patient to our legal staff onsite. Then our legal experts can get to work in resolving the issue.
"When someone can't afford their medication, that's a legal issue. When someone's health coverage is wrongfully terminated, that's a legal issue. These are all problems that affect someone's health, well-being, and ability to reach their full potential," said Ruth Edwards, Legal Council's Senior Director of Program Services .
Legal Council's medical-legal partnerships are uniquely effective because our staff knows how to connect clients to the right community experts and resources. Then our clients go back into their communities as productive members of society equipped with the tools they need to succeed.
Together, with our web of connections and partnerships, we're building better communities across the state.
Giving back to his community
Along with expert legal assistance, Legal Council offers Chancelor and our other clients a peace of mind, knowing that our staff will be there for them.
"Chancelor has someone who is always in his corner," said Chancelor's advocate Marina. "Someone who's ready to help him tackle the excessive, unnecessary barriers in the bureaucratic system of health care and public benefits."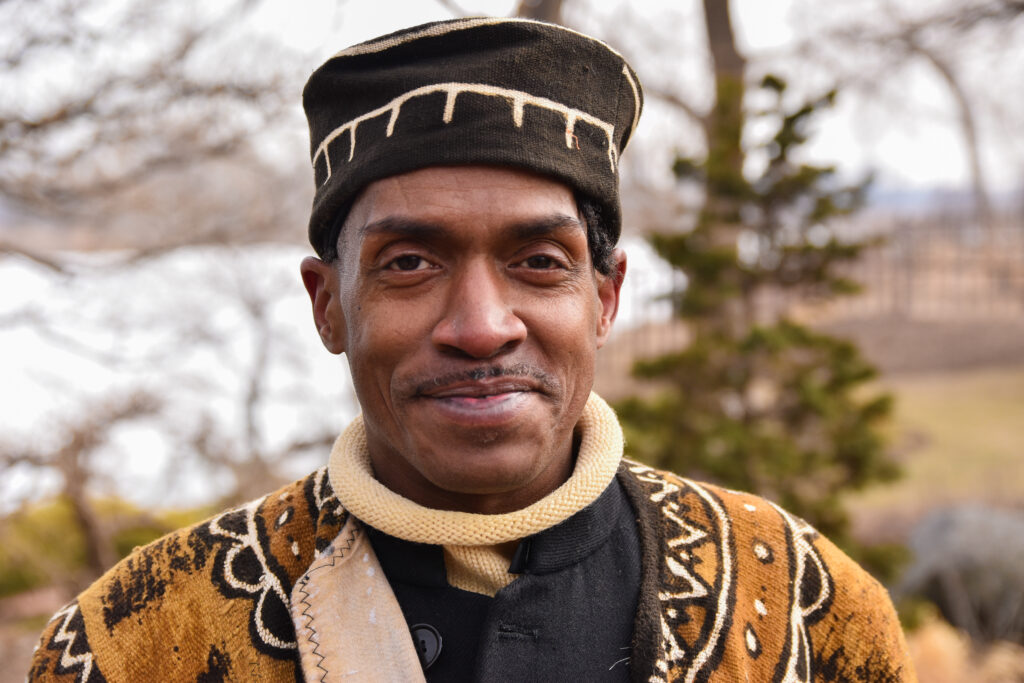 Today, Chancelor takes the support he receives from Legal Council and his community, and gives it right back to others who need it. After years of watching his Legal Advocate hard at work, Chancelor has become an outspoken advocate of his own for the HIV community. Along with being a member of Legal Council's Client Advisory Board, he co-facilitates a support group at Mercy Hospital with his psychologist, where others look to him as an example.
His goal as an advocate is to help people living with HIV get the treatment and assistance they need.
"When I was first diagnosed, not a lot of this was happening," Chancelor said, referring to the services he receives from Legal Council and our other partners. "Legal Council helped me get the care I needed and helped me get better, stronger. I want to make sure other people with HIV know the help is out there."