At Legal Council, our programs serve individuals and families facing barriers due to chronic, disabling, and stigmatizing health and social conditions. All of our work combines direct representation, education, and advocacy across the city, state, and nation.
Legal Council builds its services on three pillars: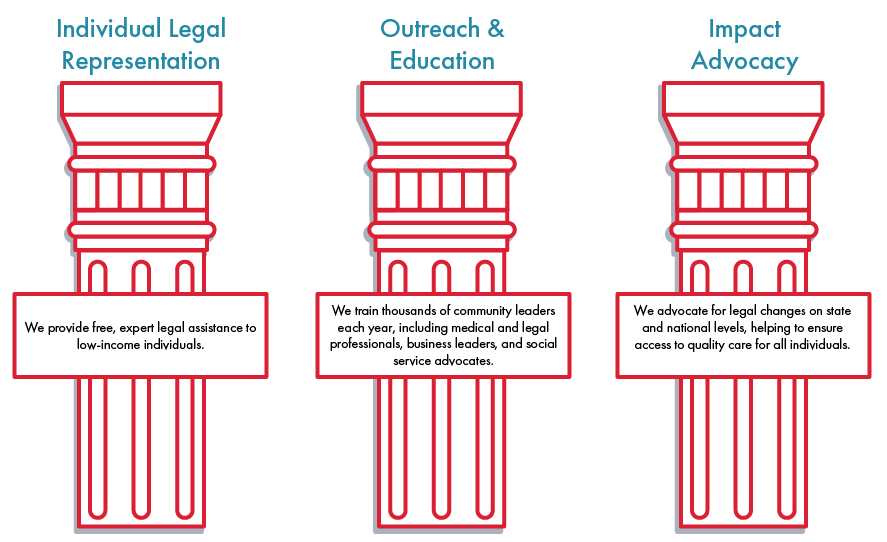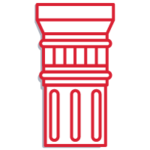 Individual Legal Representation: We provide free, expert legal assistance to low-income individuals.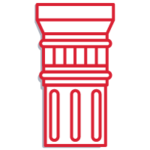 Outreach and Education: We train thousands of community leaders each year, including medical and legal professionals, business leaders, and social service advocates.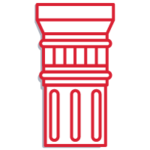 Impact Advocacy: We advocate for legal changes on state and national levels, helping to ensure access to quality care for all individuals.
We help clients with the following issues:
Child health  |  Confidentiality & testing  |  Debt collection  |  Discrimination  |  Education plans  |  Employment  |  Future planning  |  Health screenings  |  Immigration  |  Insurance  |  Lead poisoning  |  Public benefits
and much more. Get help now.
In addition to legal counsel and representation to clients in need, our multilingual staff offers free training, technical assistance, and educational programs to service providers, case managers, social workers, agency administrators, physicians, attorneys, educators, student groups, and members of the general public. Some of our most popular offerings are listed below.
If you would like to request a training or technical assistance for your group (in English or Spanish), contact our main office at 312.427.8990 or submit a request. Our staff will be happy to work with you to develop tools that best meet the needs and interests of your group.