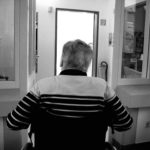 Pete was a 56 year-old insurance company retiree living with severe breathing problems, a symptom of his HIV-related pneumonia. After three hospitalizations, he was permanently in need of oxygen therapy. Having worked in the insurance industry his entire life, Pete wanted to enjoy life in retirement. Instead, he had trouble getting the help he needed for regular, day-to-day life.
Because of his health and without proper medical assistance, Pete had difficulty dressing, preparing meals, and caring for his home. This stress and hardship took a toll on his household and his mental health. For six months, he tried to get in-home care services, but his applications were denied every time. Without in-home care, he faced losing his home and would have to enroll at a nursing facility.
At a loss, Pete asked Legal Council to help him get the in-home care he desperately needed. Legal Council evaluated his past applications and found he was denied because those services were only available under Medicaid, a program he wasn't eligible for because of the income he earned from his disability payments and retirement earnings.
Pete and Legal Council worked together to create a plan that would allow him to qualify for Medicaid coverage and in-home care. With this plan in hand, the Medicaid program approved his application.
Pete now has Medicaid coverage and someone who can help him cook, clean, and run errands. With his new in-home care, he can relax and thrive in his life of retirement. At Legal Council, Pete found the power to  maintain his health, his home, and his independence.