Views expressed in this blog belong to the respective author unless otherwise specified.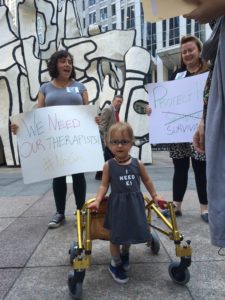 Our ears were burning when Governor Bruce Rauner mentioned court orders in today's budget address. More on that later.
But a silver lining was the announcement of support of $5M increased funding to Early Intervention (EI), the program that closes the gaps for infants and toddlers living with developmental disability and delay.
Read More