Racial Inequalities in Schools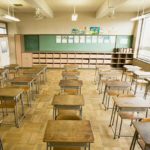 Recently, ProPublica created a database called "Miseducation" that allows people to examine racial inequalities in schools and their districts in the United States. Illinois, particularly Chicago, is very segregated and this shows in schools. After looking at the Illinois data, ProPublica listed three major takeaways:
In the U.S. Black students are more likely to be disciplined than children of other races
In Illinois, research shows that when it comes to out-of-school suspensions, Black students make up the majority. In the 326 Illinois school districts, about 312 showed that Black students were twice as likely to be disciplined as White students. Black students were more than 10 times as likely to be disciplined in 59 districts. In five districts which represented less than 1,200 students, discipline rates for Black students were equal to or less than White students.  Interestingly, studies show that when Chicago schools reduced the amount of times they disciplined Black students, attendance and test performance rose.
In every city in Illinois except Chicago, Hispanic students are underrepresented in Advanced Placement (A.P) classes
A study showed that about 46% of Hispanic Chicago Public Schools students were enrolled in A.P classes, which helps them receive college credit. In other Illinoisan cities, districts with Hispanic students have a smaller percentage of students in A.P classes. For example, in the Barrington Community School District, Hispanic students, who make up 8% of the district, only represent 5% of students in one A.P class, but are at least three grade levels behind their white classmates and 2.3 times more likely to be suspended.
Performance and discipline disparities inside schools are low in Chicago, but high across the district
Unfortunately, Chicago has one of the most segregated school systems in the U.S. For example, in Bronzeville, a predominately Black neighborhood, Phillips Academy High School is 97% Black. In Pilsen, a predominately Hispanic neighborhood, Juarez Community Academy is 94% Hispanic. Both of these schools have black and Hispanic students in their A.P classes. Interestingly, Juarez only suspends 9% of all students, but Phillips suspends 39% of their students.
At Legal Council, we know health justice includes education justice. More than 70% of our child clients are denied access to adequate education. Just this past year, Legal Council special education advocates have led the fight for special education access for C.P.S students.  Legal Council continues its education advocacy efforts alongside community partners and leaders so that one day students and families will no longer have to worry about whether kids are being treated fairly in the classroom.
To learn how you can help protect care and services in Illinois check back in on our blog and follow us on Twitter @thelegalcouncil.