Decision Challenges the ACA's Free Preventive Services and PrEP Coverage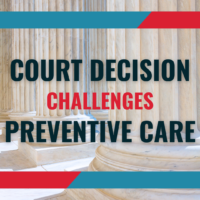 Background
On March 30, 2023, Judge Reed O'Connor of the U.S. District Court for the Northern District of Texas issued a critical ruling in Braidwood Management v. Becerra by striking down part of the Affordable Care Act (ACA)'s policy requiring private health insurers to fully cover preventive care services at no cost to patients.
This ruling held that the lack of cost sharing for U.S. Preventive Services Taskforce (USPSTF)-recommended services is unconstitutional. Judge O'Connor also found that the requirement to cover PrEP medications for HIV prevention violates the rights of the plaintiffs who have a religious objection to PrEP through the Religious Freedom Restoration Act (RFRA).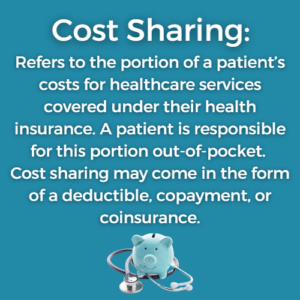 Although the federal government is appealing the decision, it went into immediate effect nationwide. Judge O'Connor is no stranger to ruling in favor of plaintiffs that have contested the ACA over the years and even ruled that the entire act was unconstitutional in 2018, but the Supreme Court later overturned his decision. However, like previous attempts to undercut the ACA, this decision undermines Congressional authority and specifically targets LBTQ+ individuals and those with substance use disorders.
The implications of this ruling are far-reaching as the preventive services provision of the ACA required that private health insurance cover a range of different treatments –  like immunizations, screening tests (ex: cancer), pregnancy care, behavioral therapy, and medications intended to avoid development or deterioration from certain health conditions or diseases. These preventive services have benefited millions of patients over the last 13 years, demonstrating their ability to improve overall health outcomes, reduce racial disparities in access to care, and be cost-effective. Specifically regarding preexposure prophylaxis (PrEP), the CDC has indicated that this medication has proven to reduce the risk of HIV from sexual transmission by nearly 99% and from injection drug use by at least 74%.[1]
It is important to recognize that the ACA purposefully included preventive care coverage to address the fact that insurance companies had previously made these life and cost-saving treatment options unaffordable to certain patients.
The Impact of the Religious Objection to PrEP
The ACA has faced over 2,000 legal challenges since its enactment, and several cases have already been litigated on religious grounds in objection to contraceptive care coverage. However, this is the first time a court has ruled in favor of the plaintiffs utilizing the same argument for PrEP. The Religious Freedom Restoration Act essentially prohibits any government agency from substantially burdening an individual's religious practice. In this case, Braidwood Management (the plaintiff) objected to covering PrEP because they believed this medication facilitated sex between unmarried and same-sex partners against their religious beliefs
We know that this decision is wrong and harmful. Preventive services are crucial for mitigating the disproportionate burden of systemic racism and discrimination on people of color, those with disabilities, and the LGBTQ+ population.
This decision means that individuals with private insurance (either through their employer or the Marketplace) could lose meaningful coverage for PrEP medication,[2] If upheld, the ruling will likely also have a detrimental effect on HIV infection rates. A recent study by researchers at Yale and Harvard estimated that for every 10% decrease in PrEP coverage among men who have sex with men, there would be an additional 1,140 HIV infections for the following year among that population. Additionally, this study estimates this ruling will likely result in over 2,000 new but preventable infections. This will ultimately undermine years' worth of efforts and investment to end the HIV epidemic in the United States.[3]
Chilling Effects on Private Insurance Enrollees
The effects of Judge O'Connor's decision will be confusing for most American insurance enrollees because it's impact on a person will depend on the type of insurance they have and the state they live in.
Moreover, even small increases to consumer cost through higher deductibles, coinsurance, or additional copay tiers, etc., reduce people's ability to follow their prescribers' orders. Higher cost sharing detracts patients from wanting to initiate or continue medications and decreases health care utilization overall. Furthermore, it has been found that the overall health of two important groups — the sickest and most impoverished — worsened when beneficiaries were responsible for paying more out-of-pocket.[4]
Conclusion
The United States Department of Justice could ask for a "stay" in Judge O'Connor's recent decision to prevent it from going into effect while they pursue the appeal. However, a stay may be limited in scope and is not guaranteed. Legal Council will be following this issue as it proceeds through the courts and will keep you informed of rulings as they occur. We will also continue our fight to ensure that all prescribed medications are equitably accessible to everyone in this country regardless of their identities.
—
[1] Centers for Disease Control and Prevention. PrEP effectiveness. June 6, 2022. https://www.cdc.gov/hiv/basics/prep/prep-effectiveness.html#:~:text=How%20effective%20is%20PrEP%3F,99%25%20when%20taken%20as%20prescribed.
[2] Huang, Ya-lin.Centers for Disease Control and Prevention. HIV Preexposure Prophylaxis by Race and Ethnicity – United States, 2014-2016. October 19, 2018. https://www.cdc.gov/mmwr/volumes/67/wr/mm6741a3.htm#T1_down.
[3] Paltiel, David A. and Ali R. Ahmed, Elena Y Jin, Meredithe McNamara, Kenneth A. Freedberg, Anne M. Neilan, and Gregg S. Gonsalves. Open Forum Infectious Diseases, Volume 10, Issue 3, March 2023, Increased HIV Transmissions with Reduced Insurance Coverage for HIV Preexposure Insurance Prophylaxis Potential Consequences of Braidwood Management v. Becerra. March 16, 2023. https://doi.org/10.1093/ofid/ofad139
[4] Fusco, ScD, Nicole, and Brian Sils, Jennifer Graff, PharmD, Kristin Kistler, PhD, & Kimberly Ruiz, EdM.  Journal of Managed Care & Specialty Pharmacy. Vol. 29, Issue 1. Cost-sharing adherence, clinical outcomes, health care utilization, and costs: A systemic literature review. January 29, 2023. https://www.jmcp.org/doi/full/10.18553/jmcp.2022.21270.