Illinois Immigrant Families Still Shielded From Trump Wealth Test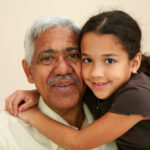 Legal Council's client ICIRR and co-plaintiff Cook County filed a brief in the U.S. Supreme Court on Wednesday against the contested public charge rule. The brief asks the Supreme Court to keep in place a court order that blocks the implementation of the public charge rule in Illinois while the legality of the rule is reviewed by the Seventh Circuit.
Department of Homeland Security (DHS) has announced that the public charge regulation will go forward everywhere but Illinois on February 24, 2020. At this time, the Illinois injunction blocking the rule remains in place.
In September, Legal Council and co-counsels filed a lawsuit to block the Trump Administration's public charge rule in Illinois. The new public charge rule would deny admission or change in immigration status to immigrants who use – or are judged likely to use – even small amounts of temporary, non-cash public programs such as Medicaid, Supplemental Nutrition Assistance Program (SNAP), and housing assistance. Implementation of the rule would cause Illinoisans to become sicker and to needlessly face housing instability, hunger, and increased poverty. By design, this rule disproportionately harms immigrants of color from low-income backgrounds, as well as people with disabilities or chronic illnesses, young children, and the elderly.
Earlier this year, the Supreme Court lifted nationwide court orders blocking the rule but did not lift the injunction in Illinois. While the rule is allowed to go into effect in 49 states, the fight isn't over. The Supreme Court did not rule on the merits of arguments against the rule's legality. Legal Council, the Shriver Center on Poverty Law, ICIRR, and all our partners will continue fighting this cruel and pointless regulation on behalf of the health and well-being of Illinois immigrant families.