Supreme Court Allows Anti-Immigrant Public Charge Wealth Test, Rule Still Blocked in Illinois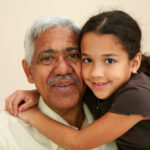 FOR IMMEDIATE RELEASE
January 27, 2020
CONTACT: Dani Hunter, dhunter@legalcouncil.org
Supreme Court Allows Anti-Immigrant Public Charge Wealth Test, Rule Still Blocked in Illinois
Legal Council is disappointed in the U.S. Supreme Court's decision today to lift nationwide court orders blocking the implementation of the Department of Homeland Security (DHS) public charge rule. This decision means that the DHS rule can go into effect nationwide, except here in Illinois where it remains blocked by a statewide injunction.
Previously, the public charge was blocked across all states by preliminary injunctions in several lawsuits against the Trump administration. The DHS has not yet announced a timeline for implementation of the regulation. Legal Council will keep you updated about the Illinois injunction as we get more information.
While this decision is upsetting news, remember that the case itself continues. The Supreme Court did not rule on the merits of our arguments against the rule. Legal Council, the Shriver Center on Poverty Law, ICIRR, and all our partners will continue fighting this cruel and pointless regulation on behalf of the health and well-being of Illinois immigrant families.
Related: Legal Team Secures Court Decision Protecting Immigrant Families in Illinois
Related: Legal Council files lawsuit against Trump Administration
###
Legal Council for Health Justice uses the power of the law to secure dignity, opportunity, and well-being for people facing barriers to reaching their full potential due to illness and disability. Our programs partner with health and hospital systems to train and support the care provider network, provide direct representation to referred patients, and conduct systemic advocacy to promote health equity among populations living with chronic conditions. For more information, visit legalcouncil.org.
Legal Council is a leading agency in the Protecting Immigrant Families Illinois coalition.