Cook County & Illinois Coalition for Immigrant and Refugee Rights File Lawsuit to Block Discriminatory Trump Administration Action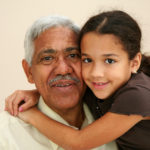 FOR IMMEDIATE RELEASE
September 24, 2019
Contact: Ishena Robinson, Shriver Center on Poverty Law:
(P) 312-549-9879
Stephanie Henson, Office of the Cook County Board President:
(P) 312-603-5716
Cook County & Illinois Coalition for Immigrant and Refugee Rights File Lawsuit to Block Discriminatory Trump Administration Action
"Public Charge" rule changes put public health and millions of families at risk
CHICAGO—Cook County and the Illinois Coalition for Immigrant and Refugee Rights (ICIRR) late yesterday filed suit in federal court to block implementation of the Trump Administration's public charge rule, which threatens the health of millions of immigrant families throughout the country. The public charge rule, slated to go into effect on October 15, would deny admission or change in immigration status to penalize immigrants who use – or are judged likely to use – temporary, non-cash safety nets such as Medicaid, Supplemental Nutrition Assistance Program (SNAP), and housing assistance.
The County and ICIRR state that the Trump Administration's expansion of the public charge rule so radically and unreasonably redefines "public charge" that approximately one-third of all U.S.-born citizens would be deemed a public charge when the rule takes effect. The lawsuit alleges that the public charge rule's unprecedented and complicated definition will create a "chilling effect" on public benefits enrollment, resulting in mass disenrollment from public benefits such as Medicaid, even among individuals unaffected by the public charge rule. This chilling effect will in turn threaten public health in Cook County, where 20 percent of households have at least one immigrant member.
"Immigrants are part of the diverse fabric that makes Cook County strong and vibrant," said Cook County Board President Toni Preckwinkle. "It is absolutely imperative that we protect our friends and neighbors from the discrimination at the hands of the Trump Administration."
"The Trump Administration is penalizing diversity and threatening our public health," said Cook County State's Attorney Kim Foxx. "Immigrant families should not live in constant fear and forgo public resources to access food, housing, and health care. My office is committed to keeping our community safe and secure, and we are proud to stand up to these discriminatory attacks."
The new public charge rule would fundamentally make America's immigration system more unjust by targeting, among many communities, families with dependent children and immigrants with disabilities or chronic illnesses. According to the County and ICIRR, the rule also violates a host of other federal laws designed to help all Americans attain the American Dream, including Section 504 of the Rehabilitation Act, the Immigration and Naturalization Act, the Illegal Immigration Reform and Immigrant Responsibility Act, and the Personal Responsibility and Work Opportunity Reconciliation Act.
ICIRR, an organization that supports immigrants in Illinois with services that help them successfully integrate and thrive, has already seen the chilling effects of the public charge rule on the families and communities it serves. ICIRR also states that the public charge rule intentionally discriminates against non-white immigrants, many of whom make up its membership.
"Our coalition partners have seen a 20 percent decline in families enrolling in public benefits programs compared to this time last year, particularly with those in mixed status households who qualify," said Luvia Quinones, health policy director at ICIRR. "The new rule is meant to intimidate and create confusion. It's critical to stand up to these types of scare tactics and to keep our communities informed."
ICIRR is represented by the Shriver Center on Poverty Law, Legal Council for Health Justice, and Sidley Austin LLP. Cook County is represented by lawyers from the Cook County State's Attorney's Office Civil Actions Bureau and Goldberg Kohn.
"As a lawyer who has spent a career fighting for my clients' access to health coverage and healthcare, I am appalled at this administration's unconscionable and illegal scheme to foment fear in our community over using lifesaving Medicaid," said Carrie Chapman, attorney at Legal Council for Health Justice.
"This inhumane and cruel rule is in conflict with hundreds of years of settled law and continues the Trump Administration's demonization of immigrants of color and people who are low-income," said Kate Walz, Vice President of Advocacy and Senior Director of Litigation at the Shriver Center. "No one should have to live in fear because of their racial identity or national origin, and no family should have to choose between meeting their basic needs and being with their loved ones."
ICIRR and the County, along with partner organizations, impacted individuals, advocates, health practitioners, and faith-leaders in Illinois and across the country, contributed to the more than 260,000 comments submitted to the Federal Register last winter in overwhelming opposition to the then public charge rule proposal.
###
Legal Council for Health Justice uses the power of the law to secure dignity, opportunity, and well-being for people facing barriers to reaching their full potential due to illness and disability. Our programs partner with health and hospital systems to train and support the care provider network, provide direct representation to referred patients, and conduct systemic advocacy to promote health equity among populations living with chronic conditions. For more information, visit legalcouncil.org.
The Shriver Center on Poverty Law fights for economic and racial justice. Over our 50-year history, we have secured hundreds of victories with and for people living in poverty in Illinois and across the country. Today, we litigate, shape policy, and train and convene multi-state networks of lawyers, community leaders, and activists nationwide. Together, we are building a future where all people have equal dignity, respect, and power under the law. Join the fight at povertylaw.org.
Illinois Coalition for Immigrant and Refugee Rights (ICIRR) is dedicated to promoting the rights of immigrants and refugees to full and equal participation in the civic, cultural, social, and political life of our diverse society. For more information, visit www.icirr.org.
The Cook County State's Attorney's Office works to uphold public safety through the fair and efficient administration of justice. Follow @SAKimFoxx and @CookCountySAO on Twitter and Facebook for breaking news updates. For more information, visit cookcountystatesattorney.org.