Legal Council Files Lawsuit Against Trump Administration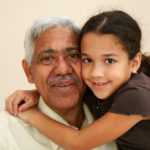 On Monday night, Legal Council filed a lawsuit on behalf of the Illinois Coalition for Immigrant and Refugee Rights (ICIRR) in collaboration with Cook County against the Trump Administration to block their cruel and life-threatening public charge rule. The public charge rule, scheduled to go into effect on October 15, would deny admission or change in immigration status to penalize immigrants who use – or are judged likely to use – public programs such as Medicaid, Supplemental Nutrition Assistance Program (SNAP), and housing assistance.
Cook County, represented by Cook County State's Attorney's Office Civil Actions Bureau and Goldberg Kohn, filed the lawsuit in partnership with ICIRR and Legal Council. The County and ICIRR state that the changes made to the rule by the Trump Administration so radically and unreasonably redefines "public charge" that approximately one-third of all U.S.-born citizens would be deemed a public charge when the rule takes effect. The lawsuit alleges that the public charge rule's unprecedented and complicated definition will create a "chilling effect" on public benefits enrollment, resulting in mass disenrollment from public benefits like Medicaid, even among individuals unaffected by the public charge rule. This chilling effect will in turn threaten public health in Cook County, where 20 percent of households have at least one immigrant member.
U.S.-born children of immigrant families who are eligible for Medicaid and other programs are the most vulnerable to losing services because of these chilling effects, as many families choose to not enroll or disenroll their children from programs out of confusion and fear. Families should be able to meet their basic needs in health, housing, and food without fear of being separated from their loved ones. 
Legal Council's Senior Director of Policy and Advocacy Carrie Chapman shared:
"As a lawyer who has spent a career fighting for my clients' access to health coverage and healthcare, I am appalled at this administration's unconscionable and illegal scheme to foment fear in our community over using lifesaving Medicaid."
Legal Council and our co-counsels at the Shriver Center and Sidley Austion represent ICIRR in the lawsuit. ICIRR, an organization that supports immigrants in Illinois with services that help them successfully integrate and thrive, has already seen the chilling effects of the public charge rule on the families and communities it serves. ICIRR also states that the public charge rule intentionally discriminates against non-white immigrants, many of whom make up its membership.
 "Our coalition partners have seen a 20 percent decline in families enrolling in public benefits programs compared to this time last year, particularly with those in mixed status households who qualify," said Luvia Quinones, health policy director at ICIRR. "The new rule is meant to intimidate and create confusion. It's critical to stand up to these types of scare tactics and to keep our communities informed."
While data shows families are already forgoing the public benefits they need to thrive, the chilling effects has the potential to cause even more damage to immigrant communities: In California, many immigrant families have turned to illegal "black market" medications that can cause serious, lasting harm. One medical provider shared that "Many patients are afraid they'll be deported if they come into our clinics, so they buy from the street."
Stay tuned for more details on our lawsuit and the public charge.
Related reading: