Public Charge Ends, Victory for Immigrant Families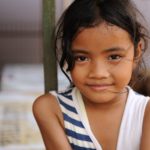 Immigrant families in Illinois no longer have to choose between their immigration status and their health, now that the 'public charge' rule has been vacated.
The Trump public charge rule, which effectively denied millions of immigrant families health care and economic support, ended this week when the Biden-Harris Administration decided to stop defending the rule in court after a nearly two-year legal battle.
Legal Council, and co-counsel at the Shriver Center on Poverty Law, National Housing Law Project, and Sidley Austin LLP, filed a lawsuit in 2019 on behalf of the Illinois Coalition for Immigrant and Refugee Rights (ICIRR) to block implementation of the Trump Administration's public charge rule. An Illinois district court order from November 2020 that vacated the rule is now the law throughout the United States.
The public charge rule has had a massive "chilling effect" on immigrant communities across the nation since 2018, meaning immigrant families who were eligible for public benefits—including those who would not be subject to the rule—didn't enroll in those programs for fear of jeopardizing their immigration status. This rule has had an especially devastating impact over the last year, as many families declined health coverage and care during a pandemic.
"Wise public policy should encourage all people to access public services, not engender confusion and fear," said Legal Council's Carrie Chapman in our press release. "Trump's rule has had devastating effects on public health in communities of color and may continue to cast a shadow over immigrant communities for years to come. We welcome the Biden-Harris Administration's steps today and encourage the Administration to continue to work as diligently to mitigate these harms as the previous administration worked to create them."
With this good news, we also understand there is still much work to be done. Our win has triggered the Texas Attorney General to engage in a political stunt to try to enter our case—a stunt we will take every effort to thwart. And although this cruel and dangerous rule is no longer in effect, we recognize it will take time and intention to rebuild trust with immigrant communities so that they feel safe and empowered to enroll in the public benefits they need to keep their families healthy.
We are grateful to our client ICIRR and our co-counsels for their advocacy and partnership in the fight to protect immigrant families.
Legal Council remains committed to protecting Illinois families. We will continue to advocate for better systems and policies that allow our communities to live healthy, safe, and empowered lives.