Parents of special ed students get more say in education decisions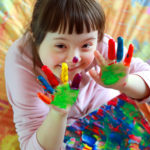 Last Friday, Gov. Pritzker signed into law two bills that were crafted by Legal Council advocates. The laws remove the barriers parents face in participating in education decisions for their children, and they provide opportunities for redress to families of children who were harmed by Chicago Public Schools' illegal delays or denials of special education services.
Key points of both bills (learn more):
Eliminating Barriers to Parent Participation in Education Decisions for Children with Disabilities (HB3586, now Public Act 101-0515)
Makes records of the special education services provided to students ("service logs") available to parents, allowing parents to track progress or know when services are not provided to their children.
Requires schools to notify parents when the district fails to implement a child's Individualized Education Program (IEP) within ten school days.
Provides all draft IEP documents to parents at least three school days before a scheduled IEP or IEP eligibility meeting, so parents make informed decisions on their child's education plan.
Legal Council has helped many Illinois families with special education problems that these bills work to eliminate. One client, a young Chicago student who was both non-verbal and non-ambulatory, was supposed to have teachers who regularly received consultations from occupational and physical therapists to ensure proper treatment. Legal Council requested the student's service logs and found that her teacher and paraprofessional had gone months without meeting with the occupational or physical therapists. Without these regular meetings, the school staff didn't know how to provide the student with the services and support she needed, which kept her from learning and even caused her physical harm. With this new law (PA 101-0515), parents can easily access their child's service logs and make sure their students are receiving the services they need to grow and learn.
Ensuring Opportunity to Redress (HB3302, now Public Act 101-0507)
Provides parents of children harmed by Chicago Public Schools' illegal delays/denials of special education services in the 2016-17 and 2017-18 school years with two additional years to file a state complaint.
Requires Chicago Public Schools to notify parents this fall that the district violated the law in its treatment of many special education students in the 2016-17 and 2017-18 school years. Parents will have several options for obtaining compensatory services.
There may be no recovering the time lost for Chicago Public Schools students who went months, some even years, without the special education services they needed to learn at school. But this law allows parents until 2021 to file a state complaint against the school district for the mistreatment of their children and to receive compensatory services in return for the educational opportunities lost. Read more about the unlawful treatment of Chicago special education students.
Thank you again to the HB 3302 and HB 3586 House sponsors, Representatives Crespo, Martwick, Carroll, Davis, and Hernandez, and the Senate sponsor, Senator Koehler, for their partnership. Thank you to our partners at Access Living, Equip for Equality, and IL Raise Your Hand for their support and tireless advocacy. And thank you to Gov. Pritzker for protecting the education of Illinois students.