Public Charge Update: Federal Government's Anti-Immigrant Wealth Test Blocked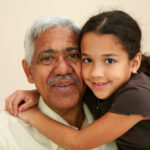 This morning, the federal court for the Northern District of Illinois entered judgment in favor of Legal Council's client ICIRR and co-plaintiff Cook County, stopping the United States Department of Homeland Security from applying the public charge rule, effective immediately.
Related: Cook County & Illinois Coalition for Immigrant and Refugee Rights File Lawsuit to Block Discriminatory Trump Administration Action (Sept. 24, 2019)
The court held the public charge rule is both substantively and procedurally defective under federal law. As a result of this win, the harmful and dangerous public charge rule is no longer in effect.
We congratulate our client ICIRR and thank our co-counsel Shriver Center, National Housing Law Project, Sidley Austin LLP, Cook County State's Attorney's Office, and Goldberg Kohn Ltd.
###
Legal Council for Health Justice uses the power of the law to secure dignity, opportunity, and well-being for people facing barriers to reaching their full potential due to illness and disability. Our programs partner with health and hospital systems to train and support the care provider network, provide direct representation to referred patients, and conduct systemic advocacy to promote health equity among populations living with chronic conditions. For more information, visit legalcouncil.org.
Legal Council is a leading agency in the Protecting Immigrant Families Illinois coalition.