Big Victory in Illinois for Lead-Exposed Children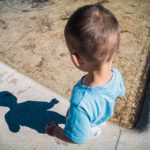 Illinois children with lead poisoning will soon have access to critical supports and services, thanks to legislation spearheaded by Legal Council's child health advocates.
This past weekend, the Illinois General Assembly included in the budget implementation bill an amendment to the Early Intervention Services System Act that will guarantee access to Early Intervention (EI) services for the almost 3,000 Illinois children who have been lead-poisoned. This bill will ensure that children with lead poisoning are automatically eligible for EI by defining lead poisoning as a medically diagnosed condition that typically results in developmental delay. This is not only a victory for the health and well-being of thousands of children, but this accomplishment is also a win for the state as a cost-effective practice: EI services cost 2.5 times less annually than special education services in preschool and elementary school.
This milestone could not have been achieved without the sponsors of SB 155 SA1: Senators Koehler, Lightford, Morrison, Hunter, Crowe, Fine, Murphy, Belt, Harris, Collins, Hutchinson, Landek, Castro, Cunningham, Muñoz, and Sims. The passing also could not have happened without the collaborative support from Representatives Gabel, Harris, Demmer, Hernandez, Willis, Davis, Cassidy, Burke, and Greenwood, and Senator Steans. And thank you to Secretary Hou of the Department of Human Services for her support and partnership.
The original bill was SB 155 SA1, but was passed through a bipartisan budget implementation bill and has since been signed by the Governor as Public Act 101-0010. Learn more about SB 155 SA1.
Legal Council is a leader in the fight against lead and in promoting Early Intervention services in Illinois. Read more: