Illinois Requests Further Federal Assistance in COVID-19 Pandemic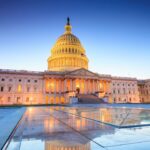 Illinois officials spent most of this week continuing to find ways to strengthen Medicaid coverage and services for Illinois residents with low incomes during the coronavirus health emergency. On Friday, the Illinois Department of Healthcare and Family Services (HFS) submitted an additional emergency Medicaid waiver application to the federal Center for Medicaid and Medicare Services (CMS).
This new waiver (1115) application comes on the heels of the recently approved 1135 waiver that increases medical provider and administrative flexibility in order to meet the additional need resulting from the COVID-19 pandemic.
The 1115 waiver seeks federal approval to increase coverage of services related to COVID-19, alleviate burdens in applying for Medicaid, and ensure that individuals currently enrolled in Medicaid do not lose their coverage during this critical time. 
The waiver requests:
Coverage of COVID-19 treatment for uninsured individuals;

Allowing Medicaid to be the secondary payer to protect insured individuals from out-of-pocket costs related to COVID-19, including treatment;

Including temporary housing as a Medicaid benefit for individuals experiencing homelessness for the 14 day quarantine period;

Coverage for home delivered meals for Medicaid beneficiaries who do not have access to meals during the directed social distancing period;

Allowing HFS to waive the inmate exclusion and bill for Medicaid services provided in jails and prisons for the testing, diagnosis, and treatment of COVID-19 or other services;

Modify the presumptive eligibility (PE) process during the emergency to assure that most adult applicants do not go without healthcare while their application is pending, including  aged, blind, and disabled adults;

Allow for self-attestation of immigration and citizenship status when applying for Medicaid in an effort to expedite the application process;

Allow diversified staff that are not state employees in additional locations to process incoming applications so they can be approved quickly and hopefully not add to our already

unwieldy backlog

;

Allow individuals to directly enroll into Medicaid managed care (MCO) plans through auto-assignment and waive the initial MCO choice period; and 

Extend each person up for redetermination for one year during the public health emergency.
This waiver request takes bold strides in supporting the health and well-being of many of our communities most at-risk during the COVID-19 pandemic. While we commend HFS for their continued efforts to address the growing needs to Illinois during this crisis, we ask that they include non-waiver administrative actions to secure coverage for those already awaiting determination—namely, automatically provide immediate temporary Medicaid to all individuals in the backlog, and immediately approve or provide Temporary Medicaid to all Medicaid applications delayed more than 45 days going forward.
Legal Council will continue to provide updates on this waiver and any other health care actions taken at the state and federal levels. 
Related reading: