How Illinois Can Flatten the COVID-19 Curve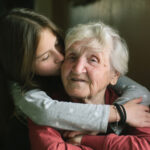 As the COVID-19 outbreak continues across the state, Illinoisans with lower incomes and without access to life-saving resources like affordable health coverage are among those hit the hardest. Legal Council advocates are looking to one of our most adaptive resources, Medicaid, for critical relief so that all Illinoisans can get the care they need to stay healthy.
Medicaid provides Illinois with flexible federal funds to help cover the increased costs for care associated with public health emergencies. During declared times of emergency, states can apply for additional support from the federal Medicaid agency to provide more coverage for our communities while reducing the number of application requirements and administrative burdens in order to increase effective coverage.
Recently, Legal Council and the Protect Our Care Illinois coalition sent a letter to Governor Pritzker outlining policies for Illinois to implement as a response to the coronavirus outbreak. The policies outlined would expand access to comprehensive health coverage, including Medicaid, and further protect the health and well-being of Illinoisans during this public health crisis. Since sending these recommendations on March 13, Gov. Pritzker and his administration have implemented or started to implement many of the actions we outlined.
One step Illinois has taken is to file a waiver that would make many Medicaid processes easier and faster for providers and recipients alike. This waiver, an 1135 waiver, asks for relief including:
Covering all over-the-counter medications for symptomatic relief of fever, body aches, cough, etc. for all Medicaid recipients.
Making it easier for healthcare providers to be part of the Medicaid program.
Covering tele-health digital visits between doctors and patients.
Allowing people more time to appeal Medicaid denials.
UPDATE, March 24, 2020: The federal government approved certain provisions of Illinois' 1135 waiver request. Read more.
Along with this essential waiver, the state issued important guidance requiring all COVID-19 testing to be covered at no cost to individuals. Additionally, the Families First Coronavirus Response Act passed by Congress provides additional support to Illinois by increasing the federal dollars the state gets for Medicaid coverage. The Act also suspends Medicaid cancellations for the duration of the federal emergency declaration, meaning people who would have been cut off Medicaid will keep their coverage through the crisis.
While Illinois has taken many life-saving steps that will ensure the appropriate and timely provision of care during this pandemic, there is still much left to be done if we want to protect all of our communities from this virus
Today, more than 100,000 Illinoisans are waiting to have their Medicaid application approved. Back in 2018, Legal Council filed a motion to enforce a consent decree against the state for illegally delaying and denying these applications, and we have obtained temporary Medicaid coverage for tens of thousands of people caught in the backlog. However, to make sure the remaining backlog doesn't prevent people from seeking care for COVID-related symptoms, we ask that Illinois:
Automatically provide immediate temporary Medicaid to all individuals in the backlog.
Immediately approve or provide Temporary Medicaid to all Medicaid applications delayed more than 45 days going forward.
Legal Council advocates will continue to push the State to address the backlog of Medicaid applications, which should be a priority in responding to the COVID-19 crisis.
Along with resolving the backlog, Illinois should also:
Expand fast-track eligibility (called "presumptive eligibility") so that individuals presenting at hospitals can get Medicaid quickly and simply.
Take people at their word that they meet eligibility requirements for Medicaid, and determine their long-term eligibility when the emergency has ended. This will help people feel safe seeking treatment and will help us flatten the COVID-19 curve.
Establish a special enrollment period for HealthCare.gov, the Illinois ACA Marketplace. Being uninsured significantly increases the risk and spread of COVID-19 by shutting people out of necessary support and care.
Require all insurers and Medicaid to cover 90 days of medications for all insured and Medicaid recipients. When applicable, allow for and encourage the use of mail order pharmacy services.
If Illinois wants to dramatically reduce COVID-19 infection and transmission rates in our state and throughout the country, state officials should implement our recommendations and expand access to affordable, comprehensive health coverage.
Legal Council advocates are working harder than ever before to make sure those most in need have access to the care and services they need to stay safe and healthy. We will keep you updated as our advocacy continues.
You make this work possible. Join the fight for health justice with a donation.