Senate Passes $2.2 Trillion Stimulus Package. But What Does it Do?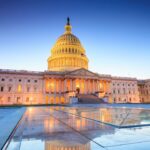 Individuals and states will need continued fiscal support during the COVID-19 outbreak, particularly for programs like Medicaid, SNAP, public housing, and unemployment benefits. At Legal Council, we are already seeing increases in applications as Illinois uses social distancing to flatten the curve and save lives.
The good news is that in the final hours of Wednesday evening, the Senate unanimously passed a $2.2 trillion stimulus package, aimed at providing emergency fiscal relief for workers, small business and industries. In addition to cash assistance, increased unemployment benefits, and corporate payments, the package includes several important provisions for public benefits, services, and health care. 
These include:
One time stimulus payment to individuals, with most

adults receiving $1,200 (some would get less based on income), and additional payments of $500 for every child age 16 or under;

$15.5 billion for SNAP to cover the projected increase in applications, and to cover the temporary costs for states allowing households to receive the maximum monthly allowance (Note: This is NOT an increase in the individual grant level!);

$8.8 billion increased funding for child nutrition;

$150 billion for health care, including $100 billion for grants to hospitals, public and nonprofit health organizations, and Medicare and Medicaid suppliers;

$27 billion for research and development of COVID-19 vaccines and treatments, and stockpiling of necessary medical supplies;

$4 billion in assistance for individuals experiencing homelessness;

$3 billion in assistance for low-income renters; and

$5 billion in Community Development Block Grants to help state and local governments expand health facilities, child care centers, food banks and senior services.
This third installment of COVID-19 related legislation is likely just the beginning. We expect more congressional packages aimed at economic relief and enhanced public support during this unprecedented crisis.
Stay tuned for more details on this package as it heads to the House where it's expected to be passed quickly and without major amendments. Legal Council will continue to update our blog with information on future relief bills.