Views expressed in this blog belong to the respective author unless otherwise specified.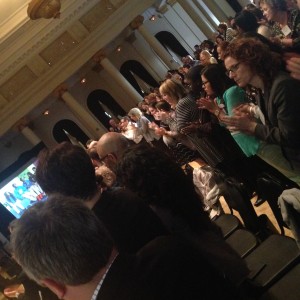 Last week we were delighted to attend the rollout of Chicago Department of Health's draft "Healthy Chicago 2.0 Plan"
The event was the culmination of many months of action planning teams meeting and developing goals, objectives, and strategies to improve health equity in Chicago.
One of the highlights was an insightful presentation by Dr. Mindy T. Fullilove, Columbia University professor, psychiatrist and award-winning author of Urban Alchemy: Restoring Joy in America's Sorted-Out Cities. Attendees gave Dr. Fullilove a well-deserved standing ovation.
Team members at Legal Council for Health Justice were proud to contribute to the new plan, participating in and lending our expertise to action teams working on expanding partnerships and community engagement and strengthening child and adolescent health.
Read More