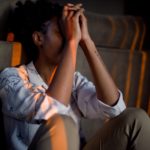 Illinois' Attorney General Lisa Madigan joined a coalition of 16 Attorneys General opposing a lawsuit filed by Texas and 18 other states seeking to end the Affordable Care Act. If this motion is successful, the health care of millions of Americans will be at risk. On top of that, healthcare programs and services that serve as lifelines for many Americans will lose out on billions of dollars in funds.
The press release from the Attorneys General explains what's at risk in this lawsuit:
If successful, Texas' preliminary injunction would harm millions of Americans by:
Stopping Medicaid expansion;
Ending tax credits that help working families afford insurance;
Allowing insurance companies to deny coverage to people with pre-existing conditions;
Taking away seniors' prescription drug discounts;
Stripping funding from our nation's public health system, including work to combat the opioid epidemic.
The Trump Administration declared that the Department of Justice will not support the A.C.A and will side with the suing states, and called on the court to declare the provisions that guarantee coverage to be invalid. Protect Our Care Illinois, a statewide coalition of advocates and leaders dedicated to protecting the health coverage of Illinoisans, released a statement on June 14th denouncing the administration's latest attempt to repeal the Affordable Care Act.
The administration has decided to take the position that it is unconstitutional to stop insurance companies from denying or dropping coverage for people with pre-existing conditions like cancer, asthma, H.I.V or diabetes. As a result, the U.S. Department of Justice went to court last week and demanded the repeal of the A.C.A's protections for people with pre-existing conditions.

If the Administration gets their way and you are one of over 5 million Illinoisans who has a pre-existing condition, your protections will disappear. Insurance companies will once again be allowed to deny you coverage or hit you with exorbitant medical bills and push you into bankruptcy.
As a leading agency in Protect Our Care Illinois, Legal Council proudly stands with our state-wide partners in urging Illinois members of Congress to denounce the Trump Administration's unprecedented attack on pre-existing condition protections. On behalf of hardworking Illinoisans, we will defend their protections to health coverage and fight for health justice for all.