New Initiative Collects Medicaid Experiences from Illinoisans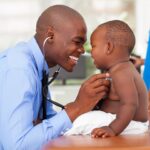 Legal Council is excited to announce a year-long initiative to give Illinoisans a chance to share their experiences with Medicaid (also known as AllKids, Medical Card, Moms and Babies, and "Managed Care") and to help direct and prioritize our agency's advocacy plans for the program going forward.
Through this initiative, Illinoisans will be able to record a brief video or create a short, written summary about their Medicaid concerns, complaints, and compliments. Participants will be entered into a raffle for $100!
For more information, visit us at legalcouncil.org/medicaidvideo
Download this statement as PDF
Legal Council is part of this initiative alongside our partners: AIDS Foundation Chicago, EverThrive Illinois, and The Shriver Center on Poverty Law.