STATEMENT: Legal Council Denounces Proposed Noncitizen Rule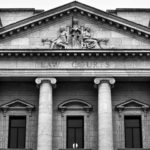 On April 17, the Department of Housing and Urban Development (HUD) proposed a new rule that would restrict immigrants from accessing federal housing assistance. This proposed rule is designed to increase the fear and confusion that immigrant communities endure and pointlessly jeopardizes the housing stability of tens of thousands of families that legally live in public and Section 8 housing.
This rule was delivered to Congress for a 15-day review period ending today. After the review period is over there will be a 60-day public comment period. The proposed rule would prohibit households with both members who are eligible and ineligible for housing assistance based on their immigration status from living in public housing or Section 8 programs. All residents under the age of 62 would also have their immigration status screened through the Department of Homeland Security's Systematic Alien Verification for Entitlements Program (SAVE). In other words, eligible children would lose access to subsidized housing if their parents are not eligible and everyone in or applying for housing would be screened through immigration authorities.
Legal Council and other advocates urge you to leave a comment during the 60-day public comment period opposing the proposed rule by HUD and will be sharing template comments in the days to come.
UPDATE 5/10/2019: The proposed rule was posted today, May 10, and is available for review and comment here. The 60-day comment period will end on July 9.
Not only would this rule threaten the stability and well-being of families, but it would also displace more than 55,000 children who are U.S. citizens or residents and eligible for public housing. At Legal Council, we know a safe and stable home is essential to individual health and well-being. Visit www.keep-families-together.org for resources on making a public comment.
###
Legal Council for Health Justice uses the power of the law to secure dignity, opportunity, and well-being for people facing barriers due to illness and disability. All programs partner with health and hospital systems to train and support the care provider network, provide direct representation to referred patients, and conduct systemic advocacy to promote health equity among populations facing chronic, disabling, and stigmatizing health and social conditions. www.legalcouncil.org