Coalition's Challenge Against Federal Government's Public Charge Rule Continues in Illinois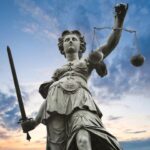 Last week, a federal court dealt a blow to the Trump administration's public charge rule by allowing our claim that the rule intentionally discriminates against Latinx and nonwhite immigrants to move forward in our lawsuit.
Legal Council for Health Justice, the Shriver Center, and pro bono counsel Sidley Austin LLP represent the Illinois Coalition for Immigrant and Refugee Rights (ICIRR) in its ongoing fight against the public charge rule. ICIRR maintains the rule is intentionally designed to disproportionately disqualify nonwhite immigrants from adjusting citizenship status and remaining in the United States. ICIRR alleges that the Department of Homeland Security (DHS) pushed the public charge rule knowing and intending that it would negatively impact Latinx immigrants and immigrants of color in violation of the U.S. Constitution.
Last week, the district court determined that these claims are plausible. In a strong decision, the district court upheld ICIRR's equal protection claims against the government's motion to dismiss. The court reviewed statements that ICIRR identified from President Trump and senior advisors including the rule's architect, Stephen Miller, and determined that they plausibly demonstrate animus toward nonwhite immigrants.
The court also allowed ICIRR to proceed with discovery on this claim outside the Trump administration's administrative record. The court agreed with ICIRR that if the public charge rule was motivated by racial animus, that motivation almost certainly will not be disclosed in the agency's curated administrative record, and so limiting discovery to the administrative record would improperly allow any racial motivations underlying the policymaking to remain hidden. The court also held that ICIRR made a "strong showing" that DHS's stated reason for publishing the Final Rule (i.e., alleged fiscal responsibility) in fact conceals what ICIRR alleges is the real reason—a desire to disproportionately suppress nonwhite immigration.
ICIRR, and co-plaintiff Cook County which joins ICIRR in other claims, continue their fight to stop this harmful and dangerous rule.