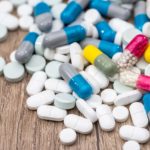 Chicago resident Jared Wile can no longer afford his $1,600/month H.I.V prevention medication. According to N.P.R, up until a few months ago, Jared never had to pay any out-of-pocket costs. Instead, he used a copay coupon to cover the costs of the medicine PrEP, an H.I.V prevention medication that, when taken once daily, is proven to be 90% effective in preventing H.I.V. But in May, Jared learned that he could no longer use the copay coupon for the medication.
New restrictions on copay coupons meant Jared would have to pay for the medicine at full costs, until he reached his deductible of $2,750. As a result, Jared stopped taking the medication.
As quoted by N.P.R,
"If there is any example of the dysfunction in the American pharmaceutical system, it is this case," says James Krellenstein, a member of the AIDS advocacy group ACT UP New York. "We have the most effective tool for ending the H.I.V epidemic, and one reason we're unable to scale up is because it costs so [much] unnecessarily."
Often, these copay coupons save lives and allow patients to pay for typically unaffordable medications. But new changes mean people like Jared will no longer be able to access much needed medicine. More and more private insurers are restricting the use of copay coupons offered by pharmaceutical companies and following "Accumulator Adjustment Programs." Under Accumulator Adjustment Program restrictions, consumers can still use the provided coupon to pay for their medications, but the coupon no longer counts toward their deductibles, or the amount consumers must pay in a year before the insurer will offer maximum coverage for their care. With this change, patients will find that when their copay coupons run out, they still must pay hundreds or even thousands of dollars before getting maximum coverage from their insurers. Patients are left with a tough decision--pay the expensive out-of-pocket costs, or like Jared, quit taking the medicine.
New AfPA video, "The Co-Pay Surprise," covers how co-pay accumulator adjustment programs can impact #patient access to treatment. https://t.co/1TU37ouCKY pic.twitter.com/z6MH3QOOIM

— AfPA (@patientaccess) May 14, 2018
Back in May, Legal Council for Health Justice signed a letter sent to Attorney General Lisa Madigan and the Director of the Illinois Department of Insurance asking them to undertake an investigation into the damaging practices of these copay coupon restrictions:
Plans are implementing these policies with no consumer notice, leaving consumers to find out that this policy is in place after they incur steep prescription drug cost sharing mid-year. These policies are unfair to the consumer and will have significant individual and public health consequences.
In collaboration with local and national partners, Legal Council is raising awareness about this issue across the country. Legal and advocacy experts in our H.I.V program have organized and attended meetings with representatives from the Illinois Attorney General's office and the Department of Insurance. This coming week, these advocates will attend another meeting with these representatives and prepare for engaging in a larger discussion with other state and local groups in order to build a coalition to advocate for all patients (not just those living with H.I.V) who could be negatively impacted by these policies.
These new changes to PrEP's copay affordability only add to the list of barriers people face in accessing the medicine. A Tonic article from 2017 explains
Barriers to access might be cost, the requirement of prior authorization to access PrEP, affordability of a copay, navigating patient assistance programs, and many more economic hurdles to getting PrEP. For middle class people with employer-offered health insurance, these barriers are essentially removed. But for the uninsured—who are more likely to be people of color—navigating these barriers to get PrEP can be an expensive Sisyphean task. Even as the Affordable Care Act has decreased the number of uninsured people in the US, people of color are less likely than white peopleto have health insurance.
Stay tuned to our blog and social media accounts for more information as this issue develops.