Staff Spotlight: Shelmun Dashan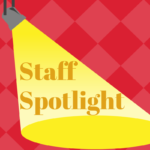 Staff Spotlight is a blog series featuring a member of Legal Council's expert and ever-growing team. Today's Spotlight features Shelmun Dashan, a new staff attorney in the HIV/AIDS Program. 
What brought you to Legal Council?
Like Julie Brennan, I came to Legal Council from a restricted legal aid organization for the same reasons: Legal Council provides direct client services and also advocates effectively for our clients through class litigation and legislative advocacy. I, too, am thrilled to join a number of former colleagues who came to Legal Council from my previous job. I can also confirm that news of the incredibly talented advocates and convivial office culture at Legal Council is not exaggerated.
What does your program do and who do you serve?
I am a staff attorney in the HIV/AIDS program. Our project serves clients who are living with HIV and, through a medical-legal partnership, patients of Howard Brown Health regardless of HIV status. We represent clients most often with their access to health care and public benefits matters. We also frequently provide brief services, advice, and referrals on a wide range of other legal issues (employment discrimination, HIV status discrimination, advance directives and simple estate planning, consumer protection, tenants' rights, foreclosure, bankruptcy, fraud, etc).
What are you most excited about with your new role?
I really love direct client service. That is both because I can see how much of an impact my work has on my clients' lives and because anything can come through the door. Clients keep me on my toes learning how to address novel legal issues and thinking creatively with my colleagues about the best way to achieve clients' goals or the best advice for the client even if there is no good solution to the issue presented. Having a background in consumer protection and eviction defense, I am also looking forward to increasing our capacity to serve clients who have consumer and housing issues.
What were you doing before you joined Legal Council?
After law school, I started as a staff attorney at the Legal Assistance Foundation (LAF) here in Chicago. I worked at LAF until I came to Legal Council. My first position at LAF was in the Consumer Practice Group – protecting clients' economic well-being. During my five years at LAF I also worked in the Housing Practice Group defending subsidized tenants from eviction and loss of subsidy and in the Long-Term Care Ombudsman Program advocating for nursing home residents.