Staff Spotlight: Julie Brennan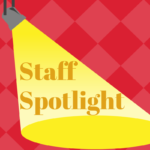 Staff Spotlight is a blog series featuring a member of Legal Council's expert and ever-growing team. Today's Spotlight features Julie Brennan, a new supervisory attorney for our children and family partnerships program. 
What brought you to Legal Council?
I have worked in legal aid for over 14 years, with all the restrictions of a legal aid organization. Spoiler alert for the question below: I am excited to work for an organization that can effectuate change at all levels of advocacy, including legislative work and class action lawsuits, if necessary. Also, a number of current Legal Council staff came from my former organization, and I am very excited to work with them again!
What does your program do and who do you serve?
I work with the children and families partnerships program. Legal Council has several medical-legal partnerships with specific providers focusing on children. We work with medical providers and provide free legal services to make sure that patients and their families have access to public benefits, receive a free and appropriate education, and stay healthy.
What are you most excited about with your new role?
I am excited to work for an organization that helps to change the lives of individual clients and their families by marshalling all of the legal tools available, including direct representation, legislative advocacy, and class action lawsuits.
What were you doing before you joined Legal Council?
Before I joined Legal Council, I worked for legal aid. I started in the HIV/AIDS Project at Legal Assistance Foundation, where I represented clients in a variety of substantive legal problems, including consumer, divorce, custody, juvenile court, eviction defense, subsidized housing, discrimination, civil rights, and public benefits. In 2011, I moved to the Housing Practice Group, where I focused on housing law. In 2016, I moved to the Long-Term Care Ombudsman Program, where I worked with a team advocating on behalf of residents of nursing homes.