Illinois Kids Deserve Care: Big Win for In-Home Nursing Services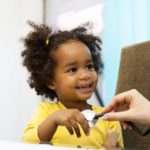 After years of settlement discussion, Legal Council settled the MA v. Bellock class-action lawsuit with the Illinois Department of Healthcare and Family Services (HFS) in January. The judge ruled in favor of more than 1,300 medically complex children who need in-home nursing.
This legal battle for Illinois children started after HFS hired a third party contractor to assess the nursing needs of children receiving in-home nursing. With this new third party assessment tool, many children were either no longer eligible for in-home nursing services or were only eligible for half the amount of services. Of the first 178 children's nursing cases reviewed, 98% of the children were found no longer eligible for their previously-approved service levels; the families of 118 children (66%) were told that they would not receive any nursing services. One of the plaintiffs whose son has multiple medical problems, stated
"When the [third party assessment] occurred, it was not clear that M.H.'s eligibility for nursing services was being assessed or that his nursing services could be reduced as a result of this assessment. The assessor appeared to be going down a checklist and did not ask detailed questions about M.H.'s nursing needs…She never informed me that M.H. was at risk of having his hours reduced or eliminated. It appeared to be a routine check-in."
Our co-counsel, Robert H. Farley, Jr., filed a lawsuit against HFS, arguing that use of the assessment tool was not constitutionally adequate. Soon Legal Council, Farley, and Winston & Strawn (Bryce Cooper, Alissa C. Hodgson, Ray Perkins, Alexandra Schaller, and Candi Smith) started on the long road to fix these injustices. We settled with the state to stop using third party contractors and ensure that HFS gives clear and fair notices to families about approvals, denials, or changes to their child's nursing services. Additionally, State officials must communicate with medical professionals in assessment of the medical necessity of a child's nursing needs.
Soon after filing this class-action case, Legal Council and co-counselors filed another in-home nursing lawsuit. In OB v. Norwood, we alleged that the State's failure to provide adequate nursing services seriously risks the health and safety of the hundreds of children who require home care. The State has an obligation under federal law (the Medicaid Act) to ensure people have access to these services. Though this case is ongoing, a federal  judge issued a court order in April 2016 requiring HFS to "take immediate and affirmative steps to provide the very in-home shift nursing services that HFS approved."
These class-action lawsuits not only ensure children receive crucial and complex care, the cases also aim to save money. In-home nursing saves about $58,500 per month for every child served. On the other hand, placing these children in institutions like hospitals cost Illinois about $78,000 per child per month. Even though this service saves money, the value of nurses pay has decreased by 30% since 2003. This has made parents finding nurses for their children difficult.