September 2021: COVID-19 Resources and Information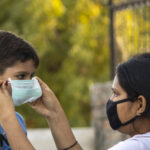 Education & Youth
The Chicago Public Schools (CPS) Back-To-School Guide is a central location to find all the information and resources relevant for upcoming in-person classes. This website is regularly monitored and updated by CPS, which ensures that policies and procedures are up to date. The website links to other important information, including:

Health and Wellness Requirements: CPS has specific requirements for enrollment, including immunizations and health exams.
Health and Safety Updates for 2021-2022: CPS is implementing a variety of safety protocols to help students stay safe from COVID-19 including contract tracing, enhanced cleaning measures, and school safety committees.
Free COVID-19 Vaccines for families and students age 12 and over: Eleven schools throughout the city are offering vaccinations. The CPS website shows which ones require appointments and which allow walk-ins. Information on other community locations for free vaccination is also included.
CPS COVID-19 and Readiness Data: CPS is sharing data about actionable COVID-19 cases to ensure the public is staying informed on how the district and its community is being affected by COVID-19. Data, including the number of cases per school and number of tests administered, is updated Monday through Friday.
CPS Self-Screener Tool: CPS is no longer requiring students to submit an online health screener before attending school, and is instead asking students and parents to complete a self-screener
CPS COVID-19 Travel Guidelines: CPS follows the Chicago Department of Public Health guidelines for domestic and international travel to help mitigate the spread of COVID-19.
Technology Support: This is the central link for families to visit for all technology needs and questions. This website offers trainings on how to use various platforms and offers live support.

CPS General Support Center: 773.553.5437
CPS Parent Tech Support Hotline: 773.417.1060

CPS Virtual Academy: A fully-remote learning option for CPS students who are medically fragile and have documented health conditions or needs in response to the COVID-19 pandemic. Applications are considered on a case-by-case basis.
Back-To School Town Hall Meetings: CPS hosted three virtual town hall meetings to answer questions from parents and students about the upcoming school year. English and Spanish recordings are available on the CPS YouTube account.
Status of Courts
Financial
Economic Impact Payments ("Stimulus Checks")
Student Loans
Income/Unemployment Resources
Individuals can apply for unemployment insurance if they are without access to paid sick leave or unable to work because of COVID-19.
If you filed for Unemployment Insurance and were denied, you are instead eligible for the Pandemic Unemployment Assistance program. Once approved, individuals must certify their benefits weekly in order to be paid. Per federal law, the PUA program is set to expire in Illinois on September 6, 2021. o Read the IDES PUA Guide to learn how to apply. o File a PUA claim online or call 800.224.5631. o To certify, visit the PUA Certification website. o Read the IDES FAQ and Certification Tips for more information.
Illinois Department of Employment Security has created an overpayment waiver for people who were overpaid unemployment benefits through no fault of their own during the pandemic. Read more from IDES about this waiver.  Note that IDES is not making a form waiver request available on its website.
Legal Aid Chicago has an Unemployment Benefits Eligibility in Illinois and Noncitizens guide for noncitizens.
IDHS Policy on TANF Work Requirements: You can apply for TANF benefits (cash assistance) at abe.illinois.gov. Illinois DHS will not sanction individuals for inability to comply with work requirements during the emergency.
Paid Leave
Social Security Benefits
For regular updates on Social Security, visit and subscribe to the COVID-19 SSA Dashboard.
District Office Activities: Social Security District Offices remain primarily closed for in-person service. SSA is setting limited in-person appointments at some offices for critical situations, including when someone is without food or shelter and needs to either apply for benefits or get their benefit checks reinstated. In-person appointments should also be available for people who need to provide original documentation (ie, not copies) to SSA of identity or immigration status with paperwork that should not be mailed – including green cards. If you think you are eligible for an in-person appointment, call your local SSA office. For all other issues, call your local office and select the option to speak to the next available representative.

Social Security Office Locator
In-person SSA appointment FAQs
During the pandemic, SSA stopped working on certain types of cases, but SSA local office staff resumed working on these issues on August 31, 2020.
Appeals: Individuals who miss time limits to appeal unfavorable decisions, to request ongoing benefits in continuing disability reviews (CDRs) or age 18 review cases because of delays related to the pandemic (e.g., delayed mail delivery, etc.) should request good cause to file the appeal late. SSA issued guidance to District Office staff to liberally apply good cause rules and accept late appeals and requests for continuing payments.
Pandemic-Related Assistance – including Unemployment Insurance and rental assistance – is now excluded as countable income during the pandemic for SSI recipients.

SSA announced that it will not count many types of pandemic related assistance when determining whether someone is financially eligible for SSI and how much SSI they receive. This income is also excluded from the resource limit if individuals or families saved some or all of the funds past the month they received them.
These changes are being applied retroactively to March 2020 and SSA expects most of the cases involving Unemployment Insurance income to be fixed automatically in the month of September through automated computer processing. This will affect SSI recipients whose SSI was either stopped or reduced due to their own receipt of Unemployment Insurance, as well as children SSI recipients whose parents received Unemployment Insurance. People should expect to receive any underpayments owed to them due to this important change in September.
SSA has also instructed its staff to accept people's reasonable allegations about the source and amount of pandemic related assistance – meaning that people should not typically not have to provide documentary proof of the amount or date of the assistance received.
Waiver of Overpayments Created During Pandemic

SSA announced that under a new rule that is being issued, the agency may waive recovery of certain overpayment debts accrued between March 1 and September 30, 2020.SSA issued "defer recovery" actions for overpayments stemming from SSA not doing manual actions due to the pandemic. For example, if someone had reported an increase in income in April 2020, their SSI benefits wouldn't be changed since then because it would have taken a manual step from SSA. That person would now have an SSI overpayment due to SSA's inaction. On August 31, SSA resumed processing these suspended overpayments. They published a new streamline rule for requesting a waiver of these overpayments. People with an overpayment will receive written notice that includes directions on how to apply for the streamline waiver. To qualify, an overpayment must fit the following criteria:

Debt was accrued between March through September 2020
Resulted from suspension of manual actions from SSA
Can't be because of fraud of the individual recipient or their misdeeds
The overpayment is not caused because SSA failed to withhold attorney fees and failed to pay the appointed representatives from past debts
The overpayment is identified by December 31, 2020

The efficiencies under the rule include:

Request for waiver can be done by calling the local SSA office, and SSA should not require claimants to complete the lengthy waiver form or supply proof of their monthly expenses for these qualifying months.
SSA will presume the individual is not at fault and they won't seek further proof of individual's financial status for ability to repay.
If the overpayment period includes months before March 2020 or after September 2020, claimants will need to complete the regular, full waiver process for those months.
People will get a written notice of decision once the waiver has been processed like usual.

Bureau of Disability Determination Services (BDDS):

The Illinois BDDS handles disability determinations at the initial and reconsideration levels. BDDS is continuing to process disability claims, schedule consultative examinations for claimants, and request evidence from claimants' treatment sources. Call Illinois Department of Disability Determination Services at 800.225.3607 for status of applications pending a disability determination.
BDDS is once again scheduling in-person Consultative Exams for claimants. If people are not comfortable with in-person exam due to COVID, they can call the BDDS adjudicator and request a telehealth consultative exam, which will be provided if available. However, decisions may be delayed if people do not agree to the exam at this time. It is our understanding that most Consultative Exams are being done in person at this time.
Offices of Hearing Operations (OHO): Administrative Law Judge hearings are being held via telephone and online video using the Microsoft Office Teams application. At this time, both the options for telephone hearings and video hearings are not mandatory. Claimants can still opt to wait for an in-person hearing, but there is no indication of when Social Security will return to in-person hearings.

Funeral benefits for COVID-19 related deaths: FEMA is providing financial assistance for COVID-19 related funeral expenses that occurred after January 20, 2020. There is no deadline to apply for funeral assistance. Apply for assistance by calling the COVID-19 Funeral Assistance Hotline at 844.684.6333 (TTY: 800.462.7585).
Food Access and Household Resources
Health
Medicaid
No Medicaid cases should be terminated during this emergency except when the person asks to dis-enroll, moves out of state, or dies. IDHS Policy Statement on COVID-19.
After August 15, 2021, you may still qualify for a Special Enrollment Period for a health coverage plan if:

You lost health coverage through your employer/employer of a family member in the past 60 days, or you expect to lose coverage in the next 60 days.
You lost health coverage through your employer more than 60 days ago but since January 1st of 2020 and were blocked from enrolling in health coverage due to COVID-19.
Get Covered Illinois also offers free enrollment assistance for anyone who needs help finding and enrolling in a plan.

Appeal deadlines for Medicaid have been extended to at least 90 days.
IDHS is not charging premiums for children in Premium Levels 1 and 2 in AllKids during the emergency and no debt can accrue for premiums during these months.
Some of the IDHS offices are closed but some remain open.
General Information on the Coronavirus Aid, Relief, and Economic Security (CARES) Act
Illinois is filing for additional options for Home and Community Based Services for individuals on current waivers. Appendix K: Emergency Preparedness and Response and COVID-19 Addendum
Illinois Client Enrollment Services has resumed call center operations: Hours of operation have been modified to 8:00 a.m. to 6:00 p.m. Monday through Friday. Call 1.877.912.8880 or TTY: 1-866.565.8576.

For online help you can also login to ask questions and send comments.
Free mental health resources available to all Chicago residents:
Connect to a NAMI Chicago Helpline mental health counselor by calling 311 or directly at 833-626-4244 (M-F: 9am-8pm, Weekends: 9am-5pm)
Connect to Bright Star Community Outreach's trauma counseling helpline at 833-887-6123 (M-F: 9am-6pm)
Connect to free teletherapy services at Chicago Department of Public Health Mental Health Centers at 312-747-1020 (M-F: 8:30am-4:30pm)
For after-hours support, contact Crisis Text Line which serves anyone, in any type of crisis, 24-hours a day. Text HELLO to 741741 to access a trained crisis counselor.
For support specifically related to COVID-19, text TALK to 552020 for English services or HABLAR to 552020 for Spanish services. This service is free, anonymous, and provided 24 hours a day.
The Erikson Institute's Center for Children and Families is offering virtual therapy sessions for children ages 0-5 in both English and Spanish, regardless of their ability to pay.
Free Peer Support Groups – Support groups are available to help individuals connect with a community that empathizes with them.
Alcoholics Anonymous – Browse the Directory of Online Meetings | Online Intergroup of Alcoholics Anonymous
12 Step – Online Meetings | Addiction Recovery
Housing & Utilities
There is now an Early Resolution Program (ERP) in Cook County to help with evictions, foreclosures, and unresolved debt issues. This is not limited to cases related to COVID-19, but may be a good resource for tenants. Individuals can speak with a lawyer through ERP and get connected to other resources. This program is available to all residents of Cook County free of charge. You do not need to have a case in court to get help. The ERP includes free legal aid, mediation services, and connections to other resources including rental assistance. Call 855-956-5763 or apply online to get help.
Eviction Moratorium:

Federal: The CDC has ordered a federal eviction moratorium through October 3rd, 2021 that applies to counties in the United States experiencing substantial and/or high levels of COVID-19 transmission (including Cook County). To quality, tenants can download and complete the CDC's standardized declaration form and submit it to their property manager. This moratorium does not prevent eviction cases from being filed, but prevents judgments from being carried out.
State of Illinois: The Illinois eviction moratorium has been amended several times since inception and currently runs through September 18, 2021. It allows landlords to file new eviction cases but requires a landlord to give the "covered persons" declaration at least 5 days before the eviction is filed. It prevents law enforcement from carrying out eviction orders against "covered persons," unless there's a health and safety or an immediate and severe risk to property.
For help understanding if you are protected from eviction, or for help filling out the Illinois Declaration Form, visit covidhelpillinois.org or rentervention.com to chat with a legal help chat-bot.

Housing Action Illinois is keeping an updated list of all rental assistance programs in Illinois. The website provides updates on application deadlines and direct links to the applications.
HIV & Ryan White
The IDPH hotline is available Monday through Friday, 9:00am – 4:00pm at 800.825.3518. You can also email adapfax@illinois.gov.

The IDPH hotline for HIV/AIDS/STIs is also available at 800.825.3518.
IDPH is still processing assessments for Medication and Premium assistance. Apply or check the status of your application online.
Individuals who consented to IDPH mail are now getting renewal notices for MAP/PAP. You can apply 2 months before your renewal date.
Ryan White Part B funds can help with telehealth costs related to status. Talk with your case-manager or AFC.
Ryan White funds are also available for help with cell phone costs, in order to connect to medical care. Call AFC at 312-690-8860 to apply.
Financial help for dental bills is available. Apply for oral care benefit via AFC.
For emergency rental and utility bill assistance, help paying medical bills, or if you need a Ryan White case-manager, contact AFC.

AFC is continuing to perform all work remotely, but services will not be interrupted. The best ways to access services are either calling 312.690.8860 or emailing info@aidschicago.org

HIV Resource Coordination Hub: 844.482.4040