New Medicaid Guidelines: Self-Report Your Income, Residency, and More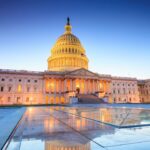 Yesterday, Illinois' Department of Human Services and Department of Healthcare and Family Services released new guidance explaining that they will be accepting self-reporting of income and Illinois residence for all new and pending Medicaid applications. In other words, applicants who cannot upload their pay stubs or other documents and whose income and state residency don't show up in the electronic checks that the state runs, will be approved based on what the applicant puts into ABE. 
According to the release, self-attestation will be accepted for the following criteria when electronic verification is not available:
Income

Illinois residency

Insured status

Incurred medical expenses
HOWEVER, income should still be reported on the application! IDHS has suspended verification but not if the income field(s) are left blank. 
IDHS has also suspended asset consideration during the COVID-19 emergency.
These decisive changes in process will help expedite application approvals by significantly reducing the time it takes to process them.  
It's important to note that SNAP (food stamps) and TANF (cash assistance) will NOT allow the use of self-attestation, so if one is  are applying for these benefits in addition to Medicaid, then income will need to be verified either through electronic data matching or, as needed, the applicants' own pay records. 
You can apply for Medicaid (and other benefits like SNAP) by visiting abe.illinois.gov, or calling (800) 843-6154.
Legal Council will continue to monitor changes and report best practices for public benefit applications during the state of emergency.