Rebuilding Mental Health Systems: Behavioral Health Blog Series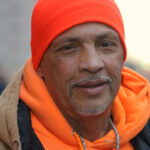 Legal Council for Health Justice's Behavioral Health Blog Series focuses on the lack of trauma-informed care available to Chicagoans facing mental and behavioral health challenges. This series was authored by Grace Moran and Rachel Roberts.
Mental and behavioral health issues are prevalent in our society, yet our systems in Illinois and across the country are not not equipped to provide the care needed to manage those health conditions. As Legal Council serves many clients living with mental/behavioral health conditions, we know that systems in Chicago and Illinois fail to provide accessible mental and behavioral health care to all, and oftentimes the care that is provided causes harm by re-traumatizing those seeking help.
Arturo Carillo, Director of Health and Violence Prevention at the Brighton Park Neighborhood Council, conducted a survey on mental and behavioral health accessibility in 45 of Chicago's 50 wards. He found that the vast majority of people in the city felt that there wasn't enough affordable care available for those seeking treatment. In fact, 90% of individuals responded that they would seek services if they could access them for free through a city-run mental health clinic. Responses were disproportionately negative in neighborhoods where the majority of residents were low-income or people of color.
While access has always been an issue, it is important to note that the city once had 19 mental health clinics, and now only has 5. In 2012, half of Chicago's mental health clinics were closed by former Mayor Rahm Emanuel's budget cuts, and activists have been pushing for the reopening of these clinics since. While Mayor Lightfoot has expressed her administration's intention to bolster mental health care access for Chicagoans with low incomes, most of the clinics have not yet been reopened and there is no immediate plan to do so.
Legal Council's Senior Legal Advocate Kate Miller recently shared testimony at a hearing on the closures of the clinics and the state of mental healthcare in the city. As Kate and our other advocates have worked with countless clients experiencing homelessness and debilitating mental and behavioral health conditions, she has seen a consistent and glaring lack of appropriate and helpful behavioral health care resources available, with incredibly scarce support offered in some areas and no support at all in others. This is particularly problematic for many of Legal Council's clients, because diagnosis and evidence of disability are required when applying for federal disability benefits, and such proof is difficult to obtain without mental health care records. Often, the only available support is a 3- or 4-day inpatient hospital stay during a psychiatric crisis, which many of our clients have experienced and been traumatized or re-traumatized by, or a 15 minute meeting on medication management every few months. The skeletal system currently in place does not offer paths to recovery, only temporary support in a crisis. 
As previously noted, the City of Chicago used to offer significantly more access to care through its locally-rooted mental health care centers available under the city's Department of Public Health. They were places of trusted treatment for many people who have been unable to find adequate replacement services since they closed. As advocates in the Treatment not Trauma campaign demand, the city must re-open the remaining half of public mental health centers with urgency. 
While the re-opening of trusted, community-based places of treatment is imperative, we also need to structurally change our existing institutions to be trauma-informed and cognizant of the realities of people's lived experiences. To be trauma-informed means to be aware of the way traumatic experiences and environments can affect individuals' behavior in order to provide appropriate care and avoid causing further harm. 
For example, our criminal justice system is notoriously blind to individual circumstances, and desperately needs more trauma-informed services to avoid retraumatizing our communities. It is long past time for Chicago to invest in a true alternative to 911 by fully funding the Community Emergency Services and Support Act, where mental health professionals respond to people in crisis rather than police. 
The reopening of shuttered mental health clinics and a legitimate interrogation of our systems and the harm they cause are the first steps towards a comprehensive system that offers people living with mental and behavioral health challenges legitimate paths to recovery, so they can live independent, healthy lives.