Guest Blog | What is the Affordable Care Act's role in a health crisis?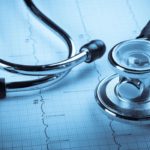 This blog was written by Kaylan Szafranski, Policy Analyst at Legal Council for Health Justice.
We recently passed the 10th Anniversary of Affordable Care Act (ACA, also referred to as "ObamaCare") with little fanfare of the historic legislation's impact on health care in America. Unsurprisingly, the March 23rd celebration was overshadowed by the rapid escalation of a global pandemic. However, I believe it's worth revisiting the occasion to consider why the ACA remains essential, now more than ever.

The ACA is still the law of the land, but remains under threat with the Federal Administration's continued efforts to undermine the law and challenge its constitutionality. While no law is perfect, the idea of repealing legislation that has provided access to health care for more than 20 million individuals during (or even immediately following) an unprecedented public health crisis is wildly shortsighted. 
Along with creating new pathways to obtaining health care, the ACA diminished tactics historically used to prevent individuals from accessing comprehensive coverage and took critical steps to advance equity in the benefits provided to all consumers. It's worth pausing and thinking about how the law serves as a liferaft while we careen through the uncharted waters of COVID-19.

Over 26 million Americans filed for unemployment benefits over the past five weeks, bringing us devastatingly close to the highest recorded number of unemployed individuals since the Great Depression. This trend is economically distressing, and it indicates the strong likelihood that we will endure an increase of uninsured populations as roughly half of Americans receive employer sponsored health coverage. 
This is where the ACA Marketplace special enrollment provisions come into play: For folks who are among the 9.2 million individuals who have lost their employer sponsored coverage, they have 60 days to access Marketplace coverage through a Special Enrollment Period (SEP) triggered by recent loss of employer sponsored coverage. This key ACA provision allows individuals to access private insurance when they've experienced a life change including job loss, moving, and marriage. It also includes access to premium tax credits, which can help lower the cost of monthly premiums for eligible enrollees. 
Unfortunately this provision only goes so far, as the Administration refuses to offer an Open Enrollment Period which would allow states like Illinois who rely on the federal Marketplace to enroll families and individuals who don't qualify for a SEP to apply for coverage*.

*Now would be a great time to reach out to your Representatives to  urge their support of an Open Enrollment Period for the Federal Marketplace! 
Adults who've lost their jobs or income and don't qualify for a Special Enrollment Period may qualify for Medicaid. Medicaid already went a long way in providing care to nearly 3 million individuals, children, and families in Illinois, in no small part because of program allowances provided through the ACA. Thanks to the ACA, states like Illinois that expanded Medicaid can provide access to health care for eligible adults under 65 without dependents.
Medicaid has long been a source of salvation for states in crisis, with built in flexibilities that provide additional assistance to increase coverage during times of emergency. Notably, Illinois is providing Presumptive Eligibility (PE) for Medicaid applicants, giving them access to full Medicaid benefits and coverage while they wait for the state to process their application. Other flexibilities include halting all Medicaid terminations for the duration of the crisis (meaning if you have Medicaid coverage, you can't lose it), expediting applications by allowing individuals to self report things like income and residence, and removing prior authorization requirements so individuals don't experience gaps in needed services. 
Increasing coverage was certainly a critical contribution of the ACA, but it's far from the only provision that's due accolades. The ACA fundamentally changed not only how, but who could access high quality, comprehensive coverage. The dark ages of coverage prior to the ACA were marked by restrictions due to pre-existing conditions like asthma, diabetes, and HIV/AIDS; charging older individuals and women more for care; and coverage gaps for young adults.

While there is still so much we don't know about the long-term health impacts of COVID-19, I'd be willing to bet that for those lucky enough to recover from the virus, they will join the 82 million Americans with pre-existing conditions. If it weren't for the ACA's consumer protections for individuals with pre-existing conditions, these folks might be charged exponentially more for coverage, or be denied all together.
Similarly, early data shows the virus disproportionately impacts communities of color and LGBTQ+ individuals. Bringing us to one of the most important ACA protections: Section 1557 is a nondiscrimination provision which prohibits discrimination on the basis of race, color, national origin, sex, age, or disability. This protection literally forces the door open for populations who've been long locked out of accessing comprehensive care. 
Finally, prior to the ACA, mental health and Substance Use Disorder (SUD) treatments were among the most uncovered or undercovered services with strict limitations, exorbitant out of pocket costs, and full on coverage denials. However, the ACA strengthened the Mental Health and Substance Use Disorder Coverage Parity laws by mandating coverage for beneficiaries in the individual and small-group markets and for Medicaid expansion beneficiaries. Due to the uncertainty of COVID-19, state's have already seen an uptick in mental health and SUD treatment referrals—both of which are expected to have continued increase in demand now and after the crisis is over. Without continued access to comprehensive coverage of these services, individuals are likely to be once again shut out from the care they need.

At this point it should come as no surprise that I strongly believe the ACA is worth fighting for. Sure, it's not perfect, but working to strengthen a system that has improved access to care for millions across the country, embedded crucial consumer protections, and provides essential benefits to the 20 million people currently covered by the ACA is imperative. As the Federal Administration continues efforts to undermine the law, it's time for us to step up, push back, and refuse to be dragged back to the days where health care was reserved for the elite few. 
We may have glossed over your 10th anniversary, ACA… but I promise you are certainly worth celebrating.