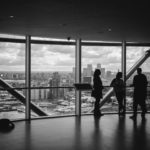 Dear friend,
Our supporters make all the difference in the lives of the Council's clients. We value our clients, and we value you. This letter is more than an appeal, it's a call to action!
For all our progress over the years—and there is no way to sugar coat this—we are suddenly entering into a dark, uncertain time that will have a negative impact on our clients, as well as millions of Illinoisans.   
So right now I'm asking for your support—donate, volunteer, speak up—in order to protect the most vulnerable among us.
Your support allows the Council to help those who are often least able to help themselves. Because of you, a record number of individuals this past year received free, expert legal help from the Council.
Our work has led to major successes, including significantly expanding access to life-saving healthcare and guaranteeing legal protections from discrimination. But we know that the next president and many in Congress wish to repeal the Affordable Care Act, slash funding for social services for the poor, and chip away at civil rights for scores of Americans.
These cuts will have devastating consequences for the Legal Council's clients, so will you stand with us as we fight on behalf of those in need?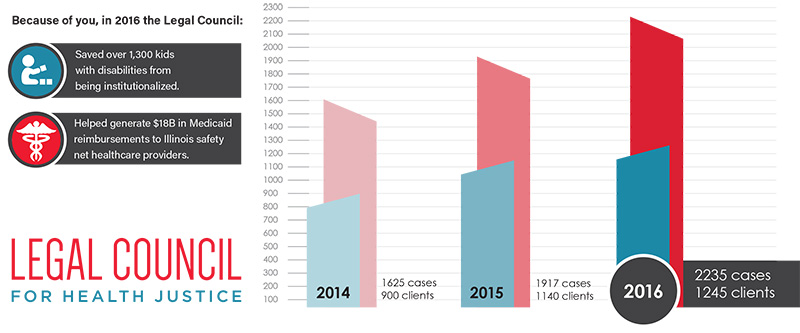 With the looming cuts and challenges, our services will be in demand more than ever before.
Some additional highlights that are possible because of your support:
Our HIV program staff successfully negotiated with the Illinois Department of Public Health to prevent the termination of life-saving insurance premium assistance to HIV-positive individuals.
We greatly expanded services to people at risk for HIV seeking access to PrEP, a medication regimen that is highly effective in reducing infection rates.
Nationally, 70% of disability benefit claims are denied, while our homeless program has a 90% client success rate.
I am so grateful for your support. Without you, we wouldn't be able to help the nearly 2,000 clients whom the Council will assist this year.
No matter what, the Council will continue to stand firm, fight, and never give up. Thank you in advance for your gift.

Onward and upward,

Tom Yates, Executive Director
P.S. If you prefer, call 312-427-8990 to make your gift. Please also volunteer and speak up against bigotry and hate—we are all in this fight together!