Legal Council and WBEZ Education Reporters Collaborate to Uncover Children's Mental Health Crisis in Illinois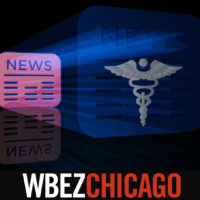 ** Trigger Warning to Readers: themes of self-harm/suicide **
Legal Council for Health Justice's Policy Analyst, Barb Cohen (she/her), specializes in the advancement of accessible and quality special education. Her outreach to WBEZ reporters Sarah Karp and Kristen Schorsch is an exemplary case of how civil society can work together to investigate and report on children's legal issues, and hold our policy makers accountable to advocate for change.
In a three-part series, WBEZ's reporters discuss the limitations of the Illinois' Screening, Assessment & Supportive Services (SASS) Program. They explain the agency has been overburdened by demand and a lack of mental health resources for children in crisis; and, further report on the various factors explaining the insufficient treatment options.
Here are some important takeaways from each of these stories:
The first article, "An Illinois lifeline program for suicidal kids has become a bridge to nowhere for many", begins by providing some background to the State's (HFS/DHS/DCFS)'s SASS Program.  SASS had formed decades earlier with the intention of improving the coordination and delivery of mental health services for children. This safety net was supposed to be an equalizer particularly for low-income children covered under Medicaid, or without any insurance. However, in Illinois there are just not enough mental health providers or resources at their disposal to meet the current need.
Since the pandemic, the demand for mental health crisis services for children and adolescents has hit a critical level, and there are just not enough in- and outpatient psych options for this population.
As WBEZ Reporter Sarah Karp, explains "Mental health services for children are lacking especially in poor communities where health disparities run deep. But now, with the pandemic, the need for mental health support is so great and all systems from schools to clinics are taxed".
In these life or death situations, SASS workers may recommend hospitalization to children at risk of harm to themselves or others; otherwise, their protocol is to provide a list of referrals for outpatient therapy.
But if the family rejects hospitalization — because they are scared or it's unknown where their child will end up for treatment knowing they could be gone for at least 14-days — SASS employees are forced to contact DCFS, so that the State can investigate and potentially take custody of the child to place them in treatment themselves.
Alternatively, if caregivers are given referrals for their children, the vast majority have waitlists ranging between 4-6 months to get outpatient therapy services. Therefore, the responsibility falls on the child's caretaker to follow up repeatedly in order to get their child the treatment they desperately need. When described by the interviewed SASS worker, he said, "The squeaky wheel gets the oil."
In the second part of the series, "Kids in Crisis face Long Waitlists as they struggle to get appointments for therapy", Kristen Schorsch goes deeper into the issue of the extremely limited options for children's crisis health services.
In the absence of being able to obtain the care coordination that the SASS program had intended to provide, hospital workers and other health providers are also struggling to find treatment options particularly for children that are low-income on Medicaid health insurance or no insurance.
An interviewed SASS worker, Melissa Coleman, even identified some medical facilities appear to be acting in a discriminatory manner by asking what the child's race or zip code is in determining whether they seem to qualify for their services.
"Only around 15% of all hospitals in Illinois have psych beds for children. And not all take a lot of Medicaid patients. The entire Southside of Chicago and rural areas of the state are psych bed deserts. Have a few stitches or autism? That limits children's options," says Schorsch.
Additionally, it has become evident to providers that children with private insurance have a leg up from Medicaid users, as these companies tend to pay best. However, there are not a lot of places to send children for mental health treatment regardless of their coverage options.
The third and final story in the series, "Few Hospitals are willing to bear the cost of providing psychiatric care for kids" elaborates on the high cost of children's psychiatric facilities as one of the important variables for the aforementioned shortage in treatment options.
In a recent case, WBEZ's reporters described a teenage boy from the Southwest Side of the city who was having suicidal ideations. His high school called his mother explaining their options; the staff could either call SASS, (knowing well it might take hours to get a crisis worker to assess her child and even still not find a place to admit him), or the school recommended the child and his mother go directly to the nearest psychiatric hospital, as it would be more difficult for these providers to turn him away.
This mother and her son waited 5 hours in this hospital's emergency department only for her son to be turned away with a list of outpatient referrals. After waiting for so long, her son's emotional crisis had passed and the providers did not find it medically necessary to admit him.
An interview with Dr. Aron Janssen (Vice Chair of Clinical Affairs) of Lurie Children's Hospital highlighted the high costs their hospital incurs just by having a 12-bed unit. Because of the need for specialized equipment to ensure a child's safety, a single psychiatric patient room costs around $1 MILL to set up.
 "When it comes to the extreme end of children in crisis, they need to be hospitalized. There aren't many places to turn…[And] Much of this comes down to money", Dr. Janssen shared.
This steep price tag is difficult to overcome when it also is costly to staff and provide the necessary interventions in these units. And "[a]t least half the patients are typically low-income and have Medicaid insurance, which does not cover the cost to treat them."
The high costs and the lack of short-term return on investment for hospitals has created an insidious ripple effect that explains why there are so few psychiatric hospitals for children and why so many families have been left to find care for their children on their own.
Ultimately, there have been reasons to feel as though the tide might be turning in addressing this extreme demand for services. One hospital, UnityPoint Health, plans to open a $30 million child and adolescent behavioral health facility with 44 beds in West Peoria. Their plan to guard against losses is leaning on the community for donations to the mission, and they have raised $12 million for this project. In addition, Governor Pritzker's proposal for improving mental health options for this population includes paying providers more, and having government agencies collaborate outside of their usual silos in order to share date and better understand the current gaps. All of these ideas could hopefully one day create solutions and more facilities for children and their families throughout Illinois.