Staff Spotlight: Melissa Famularo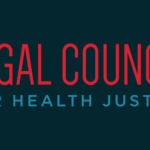 Staff Spotlight is a blog series featuring a member of Legal Council's expert and ever-growing team. Today's Spotlight features Melissa Famularo, Development Associate.
What brought you to Legal Council?
I was drawn to Legal Council because of their focus on addressing the many structural barriers people face when trying to access public services. I first began my experience in nonprofits with a year of service in AmeriCorps, and the experience made me realize that health equity is so much more than having access to a doctor's visit. When I learned about the opening at Legal Council, I was thrilled at the opportunity to support an organization working to address the root of the challenges that I saw so many people faced with during my time in AmeriCorps.
What are you most excited about with your new role?
I'm incredibly excited to work behind the scenes to support the crucial and inspiring work done by our legal advocates and their clients every day. Having never worked in an organization focused on advocacy or legal aid, I'm also enthusiastic about learning what I can do to become a better advocate for those around me.
What were you doing before you joined Legal Council?
Before my time at Legal Council, I served as an AmeriCorps member for a small nonprofit working in adult literacy and education. I worked out of three Chicago Public Library branches to refer both volunteers and learners to adult education, GED, and literacy programs throughout the city. I then worked towards my MPA at the University of Illinois at Chicago, and began working as a Development Associate at a school in Garfield Park.