Staff Spotlight: Madi Norman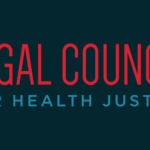 Staff Spotlight is a blog series featuring a member of Legal Council's expert and ever-growing team. Today's Spotlight features Madi Norman, our new Homeless Advocacy Specialist.
What brought you to Legal Council?
I was especially excited to come to Legal Council because of its commitment to our clients and reputation for leading advocacy around public benefits and poverty law. I'm particularly interested in the relationship between criminalization, economic justice, and health justice, and Legal Council's work is at the intersection of all three. My fellowship is supported by Avodah, a year-long Jewish communal living program.
What does your program do and who do you serve?
The Homeless Program secures federal disability benefits for our clients, the majority of whom are unhoused or unstably housed. We represent clients at every stage of a social security case, from initial application to subsequent appeals. We also support clients with housing, health care, and other services.
What are you most excited about with your new role?
Particularly during the COVID-19 pandemic, I'm excited to be in a role where I can fight for our clients and support them through the interconnected struggles they face, while also supporting their agency. I'm also incredibly excited to learn from Legal Council's attorneys and staff, who are some of the most strategic and knowledgeable public benefits advocates in the country.
What were you doing before you joined Legal Council?
I graduated this spring from the University of Chicago with a B.A. in Political Science and Philosophy. While at Chicago, I did academic work with the Pozen Center for Human Rights and the program in Chicago Studies, both of which facilitated engagement with organizers and movement work in Chicago. During the summer of 2018, I interned with Orleans Public Defenders, and during the summer of 2019, I was an investigative intern with the Public Defender Service for D.C.