Staff Spotlight: Jonnsebastian Orozco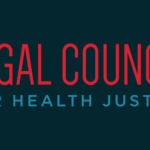 Staff Spotlight is a blog series featuring a member of Legal Council's expert team. Today's Spotlight features Jonnsebastian Orozco, a senior law student with our children and families partnerships program. 
What brought you to Legal Council?
During my time in law school I've been involved with various LGBT organizations and one day came across Legal Council's work. I quickly learned that the communities and populations that Legal Council advocates for are the same that I hoped to one day be able to advocate for myself. Coincidentally, Legal Council was looking to hire a new staff attorney for their Children and Families program. A friend of mine saw the job posting and thought it would be something that I would be a great fit for, and they sent it my way to apply for. So, I applied and here I am!
What does your program do and who do you serve?
I will be working with our children and families partnerships program. Specifically, I will help lead the partnership with Sinai Health System's Under the Rainbow outpatient child and adolescent behavioral health clinic – the first children's behavioral health-legal partnership in Illinois. Through these partnerships, Legal Council works closely with medical providers to provide free legal services to ensure that their patients have access to necessary and appropriate health and education services.
What are you most excited about with your new role?
I'm pretty excited to be a part of such an amazing organization whose mission and goals are parallel to my own. I've always known I wanted to go into public interest work, and it seems pretty surreal that it's actually happening. Excited might actually be an understatement. I just can't wait to start being a part of the positive impacts and movements led by Legal Council's amazing team.
What were you doing before you joined Legal Council?
Well, I've been in law school for the past three years, but will be graduating May 19, 2019 and will then be preparing to take the bar at the end of July. Before that, though, I worked at a social security disability law firm back in Miami, FL. That was a great experience that really taught me so much about working with certain vulnerable populations and advocating on behalf of others for access to public benefits in order to lead healthy and dignified lives!