Staff Spotlight: Adoley Jordan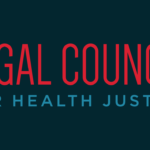 Staff Spotlight is a blog series featuring a member of Legal Council's expert and ever-growing team. Today's Spotlight features Adoley Jordan, Legal Council's Grants Manager. 
What brought you to Legal Council?
I am interested in public health and health policy. Also I am a current MPH [Master of Public Health] student at University of Illinois – Chicago. I decided to pursue my Masters in Public Health after working in two Federally Qualified Health Centers (FQHC). Working in an FQHC on the far south side of Chicago allowed me to understand public health terms such as health disparities and social determinants of health. My interest in policy stems from my previous work in Washington, DC where I worked as a congressional intern. I wanted to combine my interest in health and policy and I knew Legal Council to be an agency where I could grow and learn more. Legal Council stood out to me as a mission-based organization leading the charge on many issues.
What were you most excited about with your new role?
I am really excited about showcasing and highlighting the amazing work we do at Legal Council! As the Grants Manager, I am tasked with ensuring funders and other partners understand and eventually support our work. Fundraising is imperative, and I am fortunate to work with such talented and compassionate people. It is very important to me that we are able to support their work and their clients.
What does the Legal Council mission mean to you?
For me, our mission means giving every individual a fair chance at being healthy no matter their background. We believe everyone deserves a fair chance to lead a life of dignity and opportunity. Our attorneys and legal advocates give clients the tools they need to live healthy lives. They work tirelessly on behalf of their clients and their work exemplifies our mission. I incorporate their interactions and client testimonials into the proposals, because client stories allow funders to see firsthand how the program changes the lives of individuals.
What were you doing before you joined Legal Council?
I have worked in development for years. I truly enjoy grant writing and matching funding opportunities with programs. Before joining Legal Council I worked as a Development Specialist for Advocate Charitable Foundation.