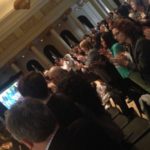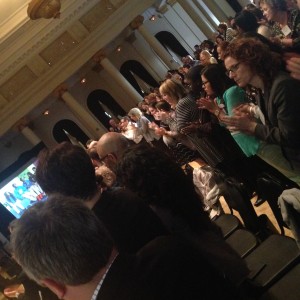 Last week we were delighted to attend the rollout of Chicago Department of Health's "Healthy Chicago 2.0 Plan."
The event was the culmination of many months of action planning teams meeting and developing goals, objectives, and strategies to improve health equity in Chicago.
One of the highlights was an insightful presentation by Dr. Mindy T. Fullilove, Columbia University professor, psychiatrist and award-winning author of Urban Alchemy: Restoring Joy in America's Sorted-Out Cities. Attendees gave Dr. Fullilove a well-deserved standing ovation.
Team members at Legal Council for Health Justice and many of our partners were also involved in the planning process, and we are ready to roll up our sleeves to implement new strategies addressing health disparities and promoting health equity across Chicago. We participated in and lent our expertise to action teams working on expanding partnerships and community engagement and strengthening child and adolescent health. In particular, the strategies to improve identification of and services to infants and toddlers with disabilities and developmental delays represents some of the most ambitious plans to support a comprehensive and coordinated system of Early Intervention in the nation. We worked closely with EverThrive Illinois to develop and recommend these strategies to the planning team, excerpted here:
Goal: Ensure families have access to resources necessary to support appropriate health and development for infants and young children ages 0-5
Objective: Increase the number of children with Individualized Family Service Plans
Strategies: 
Promote the use of early developmental screening and standardized evidence-based screening tools
Include developmental screening and Early Intervention messages in Text 4 Babies and Connect 4 Tots
Update the definition of "at risk of substantial developmental delay" in the Illinois Administrative Code to increase the number of children who are eligible for Early Intervention services
The plan is being presented to communities in town hall meetings across the region throughout May. Put one on your calendar and encourage colleagues and clients to attend!