On the first day of the new congress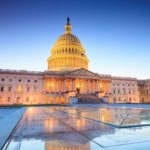 On the first day of the new Congress, Republicans introduced a budget resolution making good on their threat to repeal the ACA with no plan for the millions of people who will lose their access to healthcare. Equally devastating, Republican leadership has proposed deep cuts to federal support for Medicaid via block grants or "per capita caps" which would shift billions in costs for health care to Illinois.
The economic costs of repeal and caps are staggering. Under repeal, Illinois will lose $3.1 billion dollars of federal funding made available for the Medicaid expansion. Our communities will also lose significant federal funding for hospitals, community health centers, physicians, and nursing homes and the economic growth and stability that came with that funding. The Illinois Hospital Association estimates that repeal alone could cost Illinois more than 84,000 jobs and more than $11 billion dollars in annual economic activity. Block grant and cap proposals cut federal funding for Medicaid by as much as one third, stripping billions of dollars from Illinois at a time of extraordinary state fiscal woes.
At the Legal Council, we know first-hand what repeal and cuts will mean to the chronically ill children and adults we serve every day.
More than 3 million Illinoisans receiving the life-saving coverage Medicaid provides. Cuts mean reducing eligibility, services, or rates for care. Waiting lists, group exclusions, annual limits, and denials of medications and services become inevitable.
Medicaid pays for critical services to Illinois children in our schools, our child welfare programs, and our early intervention programs for children at-risk. Medicaid keeps our chronically ill kids at home and out of institutions and provides all kids access to well care. Losing federal funds threatens our children.
Medicaid covers people whom private insurance generally does not, for example low income seniors and people with disabling chronic health conditions. Given the large portion of Medicaid costs that these groups account for, reductions in federal funding will force inhumane reductions in eligibility or services for our residents struggling with the most serious health issues.
This is the human face of Medicaid. Repealing the ACA or capping federal funding for Medicaid will return us to a chaotic and uncertain world where lack of access to healthcare is life-threatening for our most vulnerable neighbors, family and friends.
The Legal Council is fully engaged in the fight for our clients' lives and we need your help. To stay up-to-date on developments in the fight for healthcare, please check our website or our Facebook page where we will post Action Alerts, Volunteer Opportunities, Articles of Interest, Updates on Congressional and State Legislative Activities.
For today, consider helping us respond to Illinois Representative Rodney Davis's recent statements that the ACA is not working! Tweet any of the following to show your support for the ACA and share with those who live in his district!
.@RodneyDavis – what will 47,000 newly insured individuals in your district do when ACA is repealed with no replacement? #ProtectOurCare
.@RodneyDavis – 3700 jobs will be lost in your district if the ACA is repealed with no replacementhttp://www.ihatoday.org/uploadDocs/1/acaimpactcongdistricts.pdf via @IHAhospitals
.@RodneyDavis – as your colleague @RepRobinKelly  says here – what's the plan?http://thehill.com/blogs/congress-blog/healthcare/312498-ok-guys-whats-the-plan-for-the-affordable-care-act