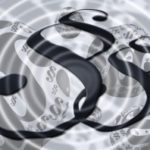 Everyday our advocates provide free and immediate legal assistance, one client at a time. Other times, we defend access to justice to many more people than we could possibly represent in a single year.
Legal Council for Health Justice currently has four high-impact litigation cases. Two of them, Beeks v. Bradley and Memisovski v. Maram, are federal court cases in which we represent 3.1 million Medicaid recipients in Illinois. Working with the Shriver Center, we required the State of Illinois, despite the state budget impasse, to fund billions of dollars in Medicaid services.  This work has ensured that doctors, medical clinics and hospitals continue to provide medical treatment to the 3.1 million Illinoisans, including 700,000 children in low-income households.
But, our work is not done. We appear in court frequently, as various safety net providers and programs continue to report lack of Medicaid payments from the State. Just this past month we were back in court pushing for payment to Family Case Management programs that ensure pregnant women and newborns eligible for Medicaid receive appropriate medical care. This and other statewide programs, such as Community Care program for seniors over 60 at risk of institutionalization and Early Intervention services for infants with disabilities would have collapsed without our legal interventions.
Last year we received 19 referrals from children's  hospitals who partner with us concerning children living with severe health conditions receiving notice that the child's Medicaid-reimbursed in-home nursing services would be zeroed out by the state. As a result, we are co-counsel in two class actions in federal court, M.A. v. Norwood, challenging the legality of the standard adopted by the state to assess medical need for in-home nursing services for children, and O.B. v. Norwood for failures to arrange in-home nursing services even when approved by the State. As a result of the litigation, removal of services has been stayed for all class members so that these children continue to be maintained in their homes. Private attorney Bob Farley and Winston & Strawn LLP are co-counsel.