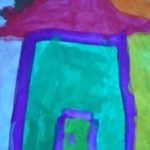 On April 6, 2016, federal district court Judge Charles P. Kocoras entered a preliminary injunction, ordering Illinois' Medicaid agency to provide in-home nursing care to all eligible children.  In Illinois, over 1200 children with severe disabilities and medical conditions are eligible for in-home nursing care through Medicaid.  Dozens of these children are treated by MLP partner physicians and social workers at the region's leading pediatric hospitals – including La Rabida Children's Hospital, Comer Children's Hospital, and Lurie Children's Hospital.  The case alleges that Illinois' failure to provide adequate nursing services seriously risks the health and safety of these children.
Not only does this case promise to help medically-complex children to return to their homes and receive the nursing care they deserve in the community (typically at far less cost than being institutionalized), but it advances a new legal theory based on parts of the federal Medicaid Act that have been found enforceable despite a series of Supreme Court rulings making it harder to hold states accountable for insufficient services (e.g., Armstrong v. Exceptional Child Center).
Attorneys from Chicago Medical-Legal Partnership for Children (CMLPC) are co-counseling the case (O.B. v. Norwood, 15-cv-10463) with the National Health Law Program (NHeLP) and private attorney Robert Farley, Jr. The State of Illinois plans to appeal this order to the Seventh Circuit Court of Appeals.
Read the entire press release here.