New Working Group Collects SSA Experience from Illinoisans as Field Offices Reopen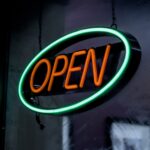 Legal Council has convened a working group of Social Security advocates across the state to engage with the Social Security Administration (SSA) about improvements to its services. Our first task as a group is to assess the level of accessibility and responsiveness in Social Security field offices as they reopen for in-person appointments and walk-ins, and we need your help.
If you have visited any SSA field office since the April 7, 2022 reopening date, we want to hear about your experience—whether it be good, bad, or somewhere in between. The survey takes only a few minutes to complete, and anonymous responses will be used to engage directly with the Social Security Administration about necessary improvements to accessibility and responsiveness in the local offices. The survey is available in both Spanish and English.
Click here to complete the survey.