New Law Promises Improvements for Medicaid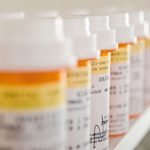 On Monday, August 5, Gov. Pritzker signed legislation that will improve access to Medicaid coverage for thousands of Illinois residents.
In Illinois, 1 in 4 people are enrolled in Medicaid. But the renewal process forces thousands of Illinoisans to lose their coverage each year. Procedural problems like lost mail or system glitches mean almost half of everyone covered by Medicaid loses their insurance when their case is re-evaluated during the redetermination process. Children, families, seniors, and persons with disabilities often lose their health coverage because of something as simple as lost mail.
In a statement from Protect Our Care Illinois (POCIL), a statewide coalition of which Legal Council is a leading agency, advocates write
With the signing of SB1321 – the Medicaid Omnibus bill – we now have strong provisions directing the Department of Healthcare and Family Services to streamline and simplify the redetermination process so that fewer Illinois families will fall through the cracks.
An ecstatic thank you to @GovPritzker for signing SB 1321, and to @repgregharris @SenatorSteans and @tomdemmer for protecting the health of Illinoisans. This bill goes a long way to show that #MedicaidMatters and ensures that #MedicaidWorks for families across our state! 🎉🥳🙌 https://t.co/xiUTi93pOc

— Kaylan Szafranski (@kszafranski9) August 5, 2019

Kaylan is a Policy Specialist at Legal Council
The redetermination process isn't the only problem facing the Illinois Medicaid program. For years, the state has struggled to complete Medicaid applications in a timely fashion. Today, there are close to 100,000 Illinoisans waiting to have their Medicaid application approved. Back in 2018, Legal Council filed a lawsuit against the state for illegally delaying and denying these applications. These new changes signed by the governor will make getting and keeping Medicaid coverage easier for the Illinoisans and their families that depend on the program to get the care they need.
In May, the bill passed the House and Senate unanimously. In a statement, POCIL wrote
Compounding this problem is a revolving door of Medicaid cancellations at renewal, leading to hundreds of thousands of Illinoisans losing coverage each month when many remained eligible. Over one-third of beneficiaries lose their benefits for some time at renewal.

POCIL focused on streamlining the application and renewal process by relying on electronic eligibility data and limiting the need to submit additional documentation.
Legal Council is proud to partner with advocates and organizations across the state to strengthen Illinois' Medicaid program and protect health care and services of Illinois residents. We look forward to continuing our partnership with Protect Our Care Illinois, the General Assembly, the Prtizker Administration, and other allies to build healthier communities across the state.