Breaking Barriers: Ensuring Medicaid Coverage of Gender-Affirming Surgery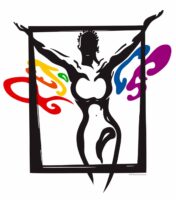 ** The featured image was created by Ms. Z Williams for Transgender Day of Remembrance **
Every journey of gender transition is a unique and valid expression of one's authentic self. However, the road to living authentically becomes needlessly challenging when bureaucratic obstacles prevent access to the essential care that transgender individuals deserve.
When Ms. Z Williams, a transgender woman, was first referred to Legal Council, she had been challenging a coverage denial for facial feminization surgery (FFS) through Medicare Part C. Our attorney, Milo Vieland (he/him), argued that the denials were incorrect based on the updated WPATH Standards of Care (SOC-8). Despite subsequent appeal denials, Z remained determined to access the care she needed through Medicaid.
With Milo's guidance, the medical team at Northwestern plastic surgery submitted a comprehensive request to Medicaid,  explaining that Z's primary insurance, Medicare, had denied this medically necessary surgery and requesting that Medicaid step in as Z's secondary insurance. Thanks to Illinois Medicaid's affirmative coverage policy for transition-related care, Medicaid approved the procedures, eliminating the need for further filings with Medicare.
With surgery scheduled for August 31, she eagerly anticipates the life-changing transformation ahead.
Her story exemplifies the importance of perseverance, legal expertise, and continued advocacy to bring Medicare coverage in line with current healthcare guidelines. Through unwavering advocacy, Z embodies the resilience of individuals fighting for their rights, inspiring a more inclusive landscape for transgender healthcare.