Staff Spotlight: Taylor Belew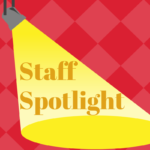 Staff Spotlight is a blog series featuring a member of Legal Council's expert and ever-growing team. Today's Spotlight features Taylor Belew, a new staff attorney working with Legal Council's partnership with ACCESS. 
What brought you to Legal Council?
I recently relocated from San Francisco to Chicago, and immediately started looking at getting involved in the legal community here. I went to law school with the goal of working in legal services and have always enjoyed working directly with clients. Upon getting settled in Chicago and starting to look for the right job, it was clear that Legal Council had an incredible reputation  and was very involved in the exact communities and areas of law I was interested in. I was so excited to pursue this opportunity and felt like this position was a perfect fit for me.
What does your program do and who do you serve?
I am going to be working as an attorney in a medical-legal partnership with Access Community Health Network. Access provides crucial healthcare to a large, underserved community in Chicago and the surrounding areas. I will be working directly with Access' clients to address their various legal needs,  focusing on issues that are related to their health/quality of life such as benefits, insurance, and housing. I will spend two days a week in one of Access' clinics and will take referrals from several different locations.
What are you most excited about with your new role?
Since law school, I've been intrigued by medical-legal partnerships and hoped to eventually find myself working as a part of one.  In my prior jobs, I often noted how useful it would be to work more closely with medical clinics and providers to better serve clients. So many legal and health issues are intertwined and have huge impacts on a client's health and stability. I am excited to be able to use this approach to identify and address the legal needs of our clients. Navigating legal and administrative issues on your own can be overwhelming, confusing, and discouraging, especially for clients who are already dealing with stressful situations. I'm looking forward to advocating for clients and lessening their burden. I'm also looking forward to working closely with care providers to ensure that our programs are meeting the needs of the populations we are serving.
What were you doing before you joined Legal Council?
Prior to joining Legal Council I was practicing housing law in San Francisco. Most recently, I was working at the Homeless Advocacy Project defending low-income and disabled tenants in their eviction cases. San Francisco is experiencing a housing crisis with a severe shortage of affordable housing so keeping this vulnerable population in stable housing was crucial. While most of my work was focused on defending the actual eviction, I was also exposed to other issues that tied into their housing situation such as benefits, access to health care, and immigration status. I think this experience will certainly come in handy with the work I'll be doing at Legal Council!