Staff Spotlight: Johan Lee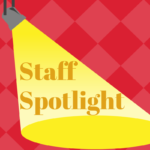 Legal Council just keeps growing! Last month, we welcomed over 10 new employees in our legal programs, development team, and administrative team. Legal Council has many exciting projects coming up, so we're taking the time to highlight the projects and our new team members in our new blog series "Staff Spotlight".
Today we put a spotlight on Johan Lee, a Healthy Futures AmeriCorps VISTA member. Learn about his upcoming projects with Legal Council's Child and Family Health division.
What brought you to Legal Council?
Three things, really. Firstly and most importantly, I wanted to spend some time in between undergrad and medical school learning about a facet of medicine that I had no previous exposure to, in order to bolster a well-rounded understanding of medicine. Health policy was one of those facets. Secondly, I wanted to spend the year doing some kind of service. Finally, having grown up in an average-sized, sleepy Midwestern city, I was ready to live in a big city. This AmeriCorps VISTA position at Legal Council was a happy marriage of all those things, so I applied, and here I am today!
What does your program do and who do you serve?
The children and family program is a legal partnership that brings medical providers, lawyers, and social workers to address social and economic barriers to healthy child development. Currently, we are in the midst of implementing an innovative pilot project aimed at providing automatic eligibility for Early Intervention services to lead-exposed children 0-3 years old. We know that any amount of lead can have devastating life-long consequences for children, especially very young children. Yet, across the nation, there is very little being done to proactively prevent lead-induced delays from manifesting as they grow older. That's what we are trying to do through Early Intervention services, through this pilot project, and we hope to expand this initiative state-wide within the next few years.
What are you most excited about with your new role?
Growing in a place that I find unfamiliar and challenging. I have no previous experience [in this line of work], so the language, thought process, and skills necessary to having an impact feel very brand new to me. I'm starting to get the hang of it, but each new challenge presents a wonderfully novel opportunity to grow in a way I would not have anticipated. While the end-game is still to become a physician, I eagerly look forward to having the policy fluency to guide my interactions with the people and communities that I serve in the future.
Where were you before joining Legal Council? 
I was enrolled at Calvin College, getting a degree in Biochemistry and Philosophy. I graduated, and a few weeks later, I started here!