COVID-19: Fight for Health Justice Continues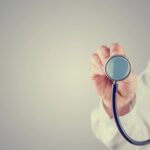 As you know, the health and well-being of all Illinoisans is our number one priority.
For this reason, while our main office at 17 N. State St. is closed, Legal Council advocates remain hard at work remotely amid the COVID-19 pandemic.
Our advocates are collaborating with our medical and social services partners to ensure new client referrals and current client communications can be made electronically. We will continue to serve clients while also allowing space for the health clinics where we normally provide in-person services to handle expected surges of patients needing intensive care. Along with remote work and remote intake for new clients, we are participating in remote litigation through processes set up by the courts and administrative agencies wherever possible.
Legal Council continues to fight for policy changes that would improve access to care for all Illinoisans. Last week, we sent a letter to Gov. Pritzker outlining how to remove barriers to care for our communities during this time of intense need.
Although we are in uncharted territories, our mission and vision remain the same. We will keep you updated on the situation and our efforts to protect the safety-net and access to health care.
We must continue to work together to protect and preserve affordable, quality, and accessible care and services for those who need them most. We hope you will continue to stay by our side in this fight for health justice.
If you need to contact Legal Council while our main office remains closed, please leave a voicemail at 312.427.8990 and someone will get back to you as soon as possible. Please note we cannot provide legal advice through email.