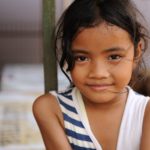 Nicole was struggling in school. She couldn't identify two digit numbers and was having a hard time communicating. She already had an individualized education program (IEP), but Nicole and her family were unsure if she was receiving all of her services. Nicole and her parents only spoke Spanish, but no one at her school could speak Spanish, meaning her parents had no idea how Nicole was progressing in school and with her specialized education plan. After observing her during a routine visit, Nicole's pediatrician noticed that she had made almost no progress with her language or academic skills. That's when the pediatrician referred Nicole to Legal Council.
With Legal Council's advocacy, Nicole's parents learned that her teacher had not reviewed Nicole's IEP. Given the lack of proper services provided to Nicole and her parents, Chicago Public Schools offered to switch Nicole to another school. Before agreeing to this transfer, Legal Council and Nicole's parents wanted to re-evaluate Nicole's education plan and confirm what services she would need to thrive.
After evaluating Nicole's psychological and speech assessments, Legal Council advised her parents to place Nicole in a school with a speech therapist who is on-site several days a week and has bilingual teachers. Nicole's parents agreed and transferred Nicole to a different school with classrooms for students who need full-day special education. Her new plan includes speech therapy broken up across days to accommodate her attention span, Extended School Year for six weeks, transportation to and from school, a bilingual aide, and extra tutoring to compensate for the year during which she did not receive services.
With these classroom services and a school that understands her needs, Nicole can now learn and reach her full potential.